Company of Heroes Online shutting down beta in March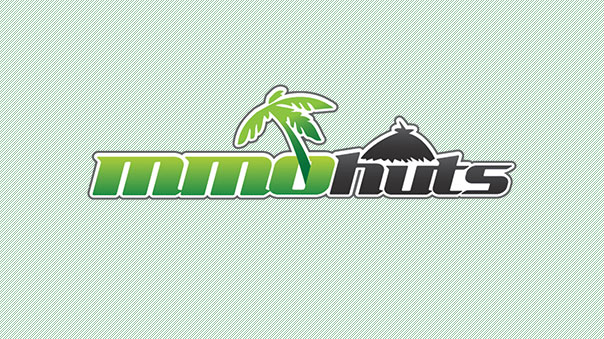 Company of Heroes Online has announced that its open beta program will be ending on March 31st, with all servers being shut down and service being suspended after that date. COHO Cash purchases have also been ended. All testers who registered before February 1st can purchase Company of Heroes Gold Edition for $4.99 from THQ to compensate.
The announcement implies that COHO will likely not continue to run after beta closes, hinting that many of the improvements made in beta testing are being applied to Company of Heroes' actual purchased games. However, THQ plans on keeping the website and forum alive – perhaps a hint that COHO may return in the future.
Company of Heroes Online Gameplay Screenshot
Source:
Company of Heroes Online Beta Closing 03/31

Tue, 02/01/2011 – 08:48 AM | by Thunder

On behalf of the entire Company of Heroes team, we want to thank everyone for participating in the Company of Heroes Online Open Beta program. After an exciting period of operating and testing, we will be closing Open Beta on March 31, 2011 to evaluate the next steps for the Company of Heroes series. As of today, you can no longer purchase COHO Cash from the website, but you will be able to spend any purchased COHO Cash in the game until March 31, 2011. We will also honor any COHO Cash Card redemptions on the website until March 1, 2011. For additional information regarding COHO Open Beta, visit the FAQ section.

As a token of our immense gratitude for participating in this Beta program, any player who registered before February 1 can purchase a copy of Company of Heroes Gold Edition for only $4.99 from the THQ online store. In addition to the great gameplay you enjoyed in Company of Heroes Online, the Gold Edition features 17 additional single player missions, a thriving multiplayer community, and 2 additional multiplayer armies – the British and Panzer Elite. Click HERE to get your code for this exclusive offer.

As many of you already know, we recently announced a new patch for the retail versions of Company of Heroes, Opposing Fronts, and Tales of Valor. This patch addresses several multiplayer balance issues, game exploits, and integrates fixes that were made in Company of Heroes Online to our retail game. Stay tuned for more details on the official release date.

We sincerely appreciate your participation, support, and feedback in helping us to design the future of the Company of Heroes franchise. We are excited to reveal the next evolution of the series in the near future.

Update: Issues with players from several countries not being able to purchase the Gold Edition from the THQ Store have now been addressed.
Next Article
Cross-platform strategy begins its march into open beta with Godsrule from SEGA.
by MissyS
Four Thirty Three (4:33) is giving Seven Guardian players a treat for Christmas today - a super-sized Seven Guardians update.
by MissyS
Atavism allows game designers to focus on making their game and to not worry about programming," said Neojac CEO Jacques Rossouw. "In fact...
by DizzyPW