Ministry of War to launch November 17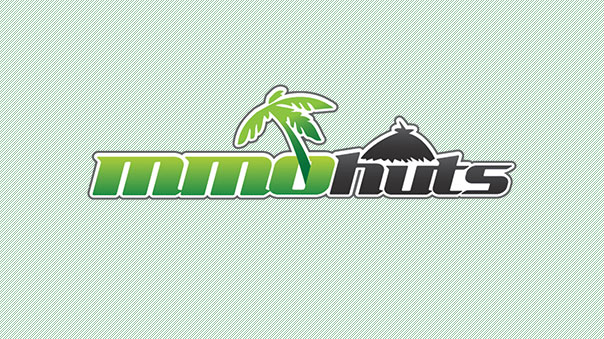 Ministry of War, a browser-based historical strategy game published by Snail Games USA, will officially launch its service on November 17th. While the servers will be wiped again for official launch, there will be no future wipes, and beta testers will receive an in-game reward pack for their time.
Each night will host Civilization Wars, a king-of-the-hill combat in contested zones for guilds to battle over. At the end of the War session, the winner will claim the territory for the night and reap its benefits until the next battle begins.
Snail Games USA also publishes Heroes of Gaia.
Ministry of War Gameplay Screenshot
Source:
Snail Games Announces Launch of MMO Ministry of War with Revolutionary "Contested Zone" Battle System

LOS ANGELES, Calif. – November 13, 2010 – SNAIL GAMES USA announced today that its groundbreaking free-to-play MMORTS, Ministry of War, will officially launch in North America on November 17, 2010. Ministry of War is the world's most advanced browser game, with unmatched graphics, gameplay, and quality of content.  The game is emerging from its highly-successful North America Beta test phase, which began July 17.

Ministry of War is a historical-based MMO which represents a quantum leap forward in browser-game design and technology.  Players choose one of the world's greatest Civilizations (Imperial Rome, Persia, Egypt, or China) and then build, battle, and trade their way to world domination.

Ministry of War's groundbreaking innovation, Contested Zone Wars (CZ Wars), is a unique feature in the world of browser MMOs. Every night, from 6-9 p.m. (Pacific)/9 p.m.-12 a.m. (Eastern), guilds from the different Civilizations challenge each other and fight for control of  more than fifty cities located in unclaimed areas of the world map (the "Contested Zones").  Guilds will hold these territories as long as they are able to withstand the massed assaults of rival Guilds and their individual allies from enemy civilizations, in King-of-the-Hill style combat.  When a Contested City falls, the flag of the triumphant Guild will fly over the city and the Ministry of War World Map will show the change in control.

Battles in the Contested Zone are not limited to Guild members. Any player can rally alongside Guilds of their civilization and attack or defend as a mercenary ally.

"Ministry of War redefines the entire notion of a browser game," said Jason Katz, CEO of Snail Games USA. "It has eight different categories of combat – everything from Arena battles and Lair raids to epic, large-scale, multiplayer battles like Contested Zone Wars and City Sieges. Ministry of War is an amazing MMO that you can play instantly anywhere, because there is no download required. It's the only major MMO which can be played from any computer."

Ministry of War players evolve their Civilizations from the Savage Age into the Empire Age. Each era brings new challenges, skills, quests, troop categories, and building structures. You can engage in real-time combat against other individual players, Guilds, or entire Civilizations, as well as World NPCs and Lair Bosses, in a struggle to dominate the world. Join forces with other players to create massive allied legions, then lay siege to the cities of your enemies. Train your military units, level up your heroes and troops, upgrade your armor and weaponry, and learn specialized combat skills to gain ultimate mastery of your opponents.
Game features include:

A huge World Map – the largest gameplay environment of any browser game.
A robust Merchant trading system. Build your fortune by dispatching traders to acquire exotic goods and sell them in cities across the known world.
A comprehensive Missionary system. Expand your culture's influence with spiritual persuasion.
Heroes which can be leveled with experience, equipped with gear and skills, and specialized to create the ideal general for your style of battle.
Massive armies of melee, ranged, cavalry, and siege units, each with their own strengths and weaknesses.
A powerful Questing and Tutorial system.

After the launch of Ministry of War on November 17, there will be no further server wipes and no beta keys will be required to register for the game.

As a show of appreciation for those who participated in the Beta testing of Ministry of War, all Beta testers will receive a special in-game item pack.
Next Article
Netmarble Games today announced special Halloween events for its recently released mobile games, Quickboy and Seven Knights.
by MissyS
BTS WORLD, Netmarble's mobile simulation starring BTS has a new update as of yesterday, September 19th.
by Ragachak
Fifth Season AS who runs AD2460 has just announced that the game will go "free-to-play" on December 7th.
by MissyS