WindSlayer 2 opens closed beta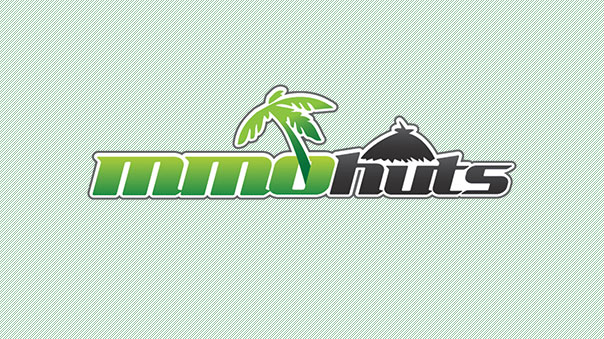 WindSlayer 2 has now launched the closed beta phase of its testing. Players can register for a key on the game's site.
The closed beta test will feature GM events, Facebook Events, and a symbolic reward next to player's names for beta testers. Players can test up until level 60 in this first game release, with  more levels and high-level content to come.
WindSlayer 2, a sequel to Wind Slayer, is being published by Ignited Games, which also publishes WonderKing.
WindSlayer 2 Gameplay Screenshot

Source:
Give WindSlayer 2 a Whirl As the Game Launches into Closed Beta

Fans of Stylized, Side-Scrolling 2D Online RPG's Now Can Jump into the CBT

EL SEGUNDO, Calif. – Oct. 20, 2011 -Gamers looking for their next online fantasy adventure can join the closed beta test (CBT) for WindSlayer 2,Ignited Games' 2D side-scrolling, multi-player, online role-playing game (RPG), which is now live. Players interested in experiencing WindSlayer 2's fast-paced action can register for a beta key by heading to the game's official site.

Featuring colorfully rendered 3D characters converted to a fast-paced 2D gameplay experience, WindSlayer 2 delivers a dynamic visual presentation. Players battle their way through the mythical world of Beuritania, dealing fast and powerful attack combos to vanquish their foes.

The CBT includes a wide variety of events and special opportunities, including:

Bragging Rights – Players participating in the CBT will receive a symbol denoting their status, which will appear next to their character name and remain even after WindSlayer 2's official launch.

GM Events – Game Masters will interact with players during the closed beta, engaging in Hide N' Seek and Monster Invasion.

Facebook Events – Players who join and participate in WindSlayer 2's Facebook community can receive additional in-game rewards.

During closed beta, WindSlayer 2 players can advance to Level 60, while participating in hours of high-level content. Players with beta codes can participate in closed beta testing by visiting the game's website at http://ws2.ignitedgames.com/. For the latest update on WindSlayer 2, fans can like the game on Facebook at http://www.facebook.com/WindSlayer2.
Next Article
ID Software is proud to announce that Quake Live is now available as a Free to Play game on Steam. New players have joined the servers in the ...
by Mikedot
Cooler Master UK, a leading developer of PC gaming peripherals, and Jagex, a leading game developer, today announce an official partnership ma...
by Mikedot
From sharing Hearts to performing Miracles, Joymax reveals details for their Social Network System in Knight Age!
by MissyS