MicroVolts Surge Expansion Now Live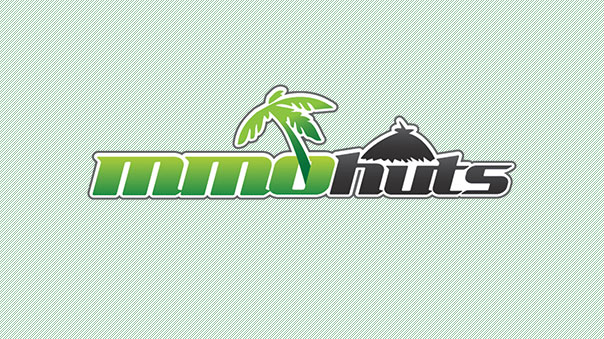 Rock Hippo Productions has announced the biggest update yet for MicroVolts, the free-to-play cartoon-style third-person shooter, now available and free to download. MicroVolts Surge brings several important changes and tons of highly anticipated new features, bringing the game to a whole new level in terms of community and competition. Many of these features were implemented as a direct result of player feedback going back to the initial launch of MicroVolts. Going above and beyond what the community expected was the main goal of this project, and now you can see for yourself the fruit of that labour at www.MicroVolts.com.
The first thing players will notice is a brand new user interface that is more intuitive to navigate and better displays game information. Controls are now even more customisable, allowing players to perform at their best.
The cornerstone of MicroVolts Surge is a new in-game community area. The Plaza is a safe haven for players to recharge their batteries and make new allies. Here, communication is all about body language with the introduction of an emote feature. And there are many other surprises around every corner of The Plaza, so it would be wise to explore it thoroughly.
Kai, the first new character to be introduced since the game's launch brings a much needed fresh face to the scene. His first set of rare parts includes the law enforcing Sheriff and the proud warrior Ronin outfits.
Probably the most common request from the player community was to rework the game balance to increase the skill level required for competitive play. MicroVolts Surge makes a huge leap in terms of game balance with across the board weapon adjustments, defensive stats, new features, and system overhauls.
Of course, competition is much more satisfying when you play against opponents that can provide a genuine challenge, and even more so when fighting alongside your friends. This is what the new matchmaking and party grouping features bring to MicroVolts players. Daily Missions are also now a part of the MicroVolts Surge experience as dedicated players are provided with new challenges every single day.
Last but not least, is an update to the weapon upgrade system which allows weapons to reach a new max level of 9. This is an energy intensive process, so players will need to collect as many batteries as possible during their battles. These powerful upgrades also come with new visual effects to better show off their levels.
Next Article
Gravity Interactive has announced the launch of Maestia's closed beta test.
by MissyS
A report by the research firm DFC Intelligence forecasts that the US free to play market will grow from $250 million a year today to over $2 b...
by Guest