Microvolts Releases a Hot Summer Update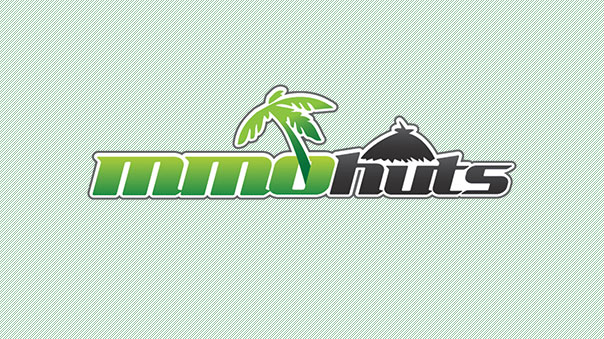 Rock Hippo Productions Ltd. announced today the launch of its latest update – Heatwave – for their popular free-to-play cartoon-style third-person shooter,
MicroVolts.
Down by the seashore, where life is easier but the battles are hot!
The warm sand and the cool breeze are relaxing, but the competition is still fierce! Take on your opponents while catching a tan in the new "Beach" map! The action doesn't stop while you're playing in the sand!
Take on the heat of the sun with "Green" and "Pink Summer Swimsuit" Naomi, "Blue" and "Yellow Poolside Bikini" Naomi. Endure waves of combat with "Naughty Unmentionables" Pandora, "Racy Unmentionables" Pandora, and "Home Team Swimsuit" Pandora. Wash away the competition and look great doing it! The water isn't the only way to enjoy this beautiful weather. Grind your way to victory with "Red Skater" Pandora and "Green Skater" Pandora.
Dive into the deep sea for buried treasures and avoid the blaring sun with "Diving" Naomi and "Scuba" Naomi. A trove of weapons has also been added in game! Explore new depths of competition with "Gold Trident", "Aqua Trident" and "Trident" melee weapons. Reel in a victory with "Gold", "Silver", and "Bronze Speargun."
While you're out enjoying the blazing hot sun, join your returning favourites in combat again with "Mr. Pink" Knox, "Mr. Yellow" Knox, "Glacies" C.H.I.P. and the new "Dark Glacies" C.H.I.P.! C.H.I.P. and Pandora are now unlocked for all MicroVolters and no longer require Micro Points to use! Raptr players will also have something special coming soon!
In a broken world that has now been shredded into floating islands, it is up to you to overcome this new world's challenges & fly in ...
by Proxzor
Wargaming has announced the release of Update 8.0 for World of Tanks, making some major updates to the game.
by MissyS
Downhill Masters is an urban racing and management game that will challenge users to help their characters reach their goals.
by Ragachak