MicroVolts Gets Spring Loaded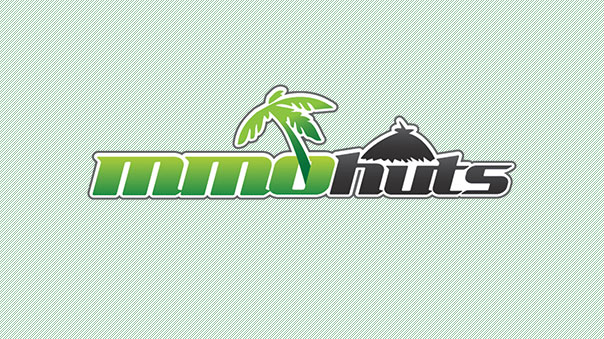 Rock Hippo Productions Ltd. announced today the launch of its latest update – Spring Loaded – for their popular free-to-play cartoon-style third-person shooter, MicroVolts. Seasons come and go, but the toy war always rages on. Now is the time for spring, when abandoned places thaw out from their frozen slumber to unearth new battlefields. This is where the spirit of competition is reborn, and water flies high.
Spring thaws have brought with them not only the warmth of new life – but also the excitement of a new adventure. Amidst the rusting remains of an abandoned Junk Yard a new and exciting map has been found. Microvolters, grab your gear and get ready to melt metal with the heat of battle in this all-new, once idle Junk Yard!
The flowers are in bloom and war is in the air as you get ready to wash away your enemies with these new water themed weapons: Umbrella Melees, Blaze Shotguns, Tlaloc Grenades and Apsu Rifle. Getting your friends soaked has never been so fun! And, to thwart your friends from soaking you back, don't forget to get these all new waterproof parts – keep your colours bright and block the water as if flies high with: Mr. Pink Knox, Mr. Yellow Knox, Imber Naomi, Red Imber Naomi, Pluvia Pandora, Pink Pluvia Pandora, Cursed C.H.I.P. or Blessed C.H.I.P.!
Rejoice fellow MicroVolters for the carnival has arrived! Celebrating the arrival of the carnival we will be introducing the all new Red Attendant Naomi, and Black Attendant Naomi costumes as well as Feline Pandora and Leopard Pandora! Cats might be afraid of the water, but that doesn't mean you can't make a big splash with new Rabbit Grenades as well!
The Space Race is about to blast off as all MicroVolters must work together to prepare to launch a rocket towards an asteroid filled with mysterious prizes! Everyone must put aside their differences and come together to achieve this goal, if not; the MicroVolters will miss their chance as the asteroid will pass by untapped. Find out how you can help at .
Today Techland announced that within 45 days since launch, the count of Dying Light players reached 3,200,000 people.
by MissyS
Techland has opened up the chance for fans to get involved with adding to the story of Dying Light: The Following.
by MissyS
I have to say, the list of developers at PAX South 2017 really surprised me!
by Ragachak