MechWarrior Online Fights Cancer with the Canadian Cancer Society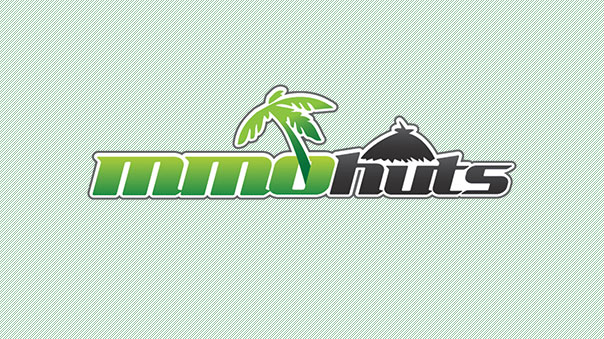 Today Piranha Games and Infinite Game Publishing honor the passing of one of the youngest and most talented Canadian pilots in the Inner Sphere, five-year-old Sarah Marie Alida Parries. A custom Jenner Class Chassis Champion 'Mech, "Sarah's 'Mech", is available now (http://mwomercs.com/sarah) for pilots to purchase for $10 USD through August 20th, with 100 percent of the proceeds (after third-party transaction fees) going to the Canadian Cancer Society (www.cancer.ca.)
The five year old Vancouver native loved piloting the Jenner 'Mech in MechWarrior Online with her father, Jon Parries. Calling the enemy 'Mechs "baddies", she and her father dominated the Inner Sphere on a regular basis in the current Open Beta. Her favorite 'Mech chassis was the Jenner 'Mech with streak SRMs, "because she liked to move fast, lock on, and liked using night vision," according to her father.
"Sarah's passion for 'Mechs and her battle with cancer had a profound impact everyone at Piranha," said Russ Bullock, president of Piranha Games. "She was an inspiration with her passion and energy for the game and our hearts and deepest condolences go out to her family. The outpouring of heartfelt sympathy from the MechWarrior community and the support and encouragement we've received to develop this unique 'Mech has been nothing short of incredible. We have the best fans in the world."
President of Infinite Game Publishing Kelly Zmak said, "Sarah touched the hearts of everyone at IGP. We're extremely grateful for the opportunity to do something in her honor. Thank you to the Parries for working with us to make this a possibility, and our utmost gratitude to our community for supporting this endeavor."
Proceeds from the sales of Sarah's 'Mech will be kept in a running, real-time rally on www.mwomercs.com/sarah. Additionally, a dedicated web page where people will be able to donate to the Canadian Cancer Society and to equivalent internationally recognized cancer societies is now live at alongside the Frequently Asked Questions (FAQ). Click here for more information, screenshots, video of the 'Mech in action: http://mwomercs.com/forums/topic/127845-sarahs-mech-frequently-asked-questions/.
Sarah's 'Mech is equipped with a Sarah-themed custom exterior design (including an Inner Sphere pony!) Sarah's 'Mech also comes loaded with a 10 percent XP Boost. This is the one and only time that MechWarriors around the world can purchase this exclusive Charity 'Mech and show their support to the ongoing fight against cancer. *One hundred percent of the proceeds will be donated to the Canadian Cancer Society, net of applicable Sales Taxes and third-party transaction fees such as credit card and payment processing fees. These fees typically represent less than four percent of the purchase price.
Join the fight at www.mwomercs.com.
OGPlanet is excited to announce that Dizzel's Early Access has concluded and the full release version of the game will be available today...
by Mikedot
Trion Worlds and XLGAMES start the first beta of ArcheAge with over 1 million registrations.
by MissyS