Marvel Heroes Welcomes You To Asgard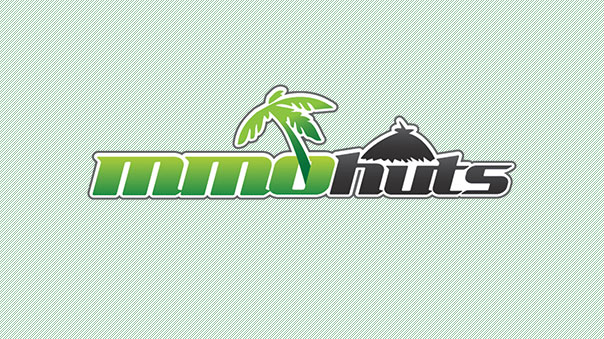 Asgard – Game Update 2.0 is now live in Marvel Heroes! The biggest content update ever features a new playable character… the God of Mischief himself, Loki! Unlock the Bifrost Bridge to Asgard, adventure through expansive new zones, play through new story missions, explore the new player hub, and much more! Below are some highlights but be sure to check out the full patch notes for Asgard – Game Update 2.0 here!
LOKI JOINS MARVEL HEROES
Loki has been added to Marvel Heroes! Loki is the Norse god of mischief and evil and the adopted son of Odin All-Father, the ruler of Asgard. He is crafty, clever, and resourceful, using sorcery to achieve his intricate goals.
Loki resents the glory and acclaim given to his adoptive brother, Thor, and he strives to place himself on the throne of Asgard. However, on the rare occasions when his goals overlap with Thor or other heroes, Loki has been to ally himself with those he would otherwise detest.

Two Brand New Costumes: Sticking with the Asgardian theme, check out Storm decked out in her Asgardian Armor as well as the first Enhanced Costume for Thor – Beta Ray Bill!

More Story Content: The epic story of Marvel Heroes continues in Asgard with brand new story missions featuring fully-voiced motion comics!

New Items: New item types like rings and Legendary items each have their own new item slots. Players will want to hang on to legendary items, as they grow stronger and gain experience along with the player!
New Hero Starting Lineup: Marvel Heroes now has a brand new roster of starting heroes for new players to choose from. Expanding from the previous five choices, players can now pick a free Marvel superhero from a list of nine exciting and unique playable heroes.
"Couch co-op" has been a recent buzzword in the gaming industry, but it's easy to understand the charm.
by MissyS
Independent developer Bad Seed today announced that their multiplayer post-apocalyptic turn-based game Insidia will launch Open Beta on Steam.
by Ragachak
Paradox announces Magicka: Wizard Wars' transition to open beta from Steam Early Access.
by MissyS