MapleStory Releases The Phantom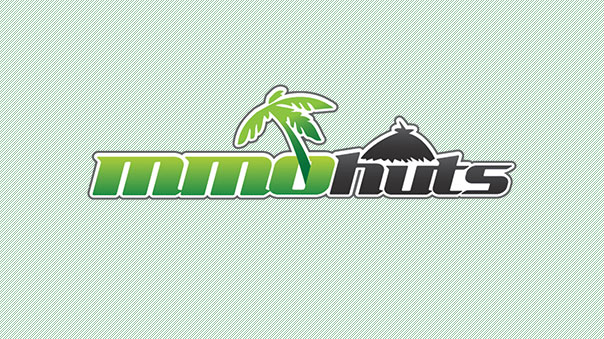 Nexon has released a new character, Phantom, for MapleStory.
The second part of the Renegade update introduces Phantom as a Thief Hero character. Only just now broken free from imprisonment in magical ice, Phantom has decided to fight against the Black Mage and defend the successor to Empress Aria. Phantom uses magical cards for attacks and skills, and can mimic some of the Explorer classes' skills.
To celebrate Phantom's arrival, MapleStory will be holding special Welcome events and opening a new world.
Nexon also publishes Mabinogi  and Dungeon Fighter Online.
MapleStory – Renegades: The Phantom Launches
Source:
Nexon America Introduces New Phantom Character in Summer Update

MapleStory's continued summer updates has just introduced Phantom, a Thief Hero character, in the second phase of the Renegades update released yesterday. Players interested in a powerful and magical character can now play as Phantom and help this cursed soul protect his late Empress Aria's successor. MapleStory will also be holding a Phantom Welcome Event and opening a new world to celebrate the Renegades update.

To learn more about Phantom and the summer events, visit: http://maplestory.nexon.net/renegades.

Hundreds of years ago, Phantom was a master thief who gained fame and fabulous wealth by stealing only the most precious treasures from the rich. He left signature items at each crime scene, but because his true identity was never revealed, he was dubbed "Phantom" by the people. Phantom decided to join the fight against the Black Mage when his beloved Empress Aria was murdered by an envoy of the mage. Falling under a curse, Phantom was frozen in magical ice for hundreds of years and has only now broken free, filled with vengeance and the desire to defeat the Black Mage.

With a charming personality and money to spare, Phantom uses his cane and magical cards for his attacks and skills when pulling a fast one on unsuspecting players. This tricky Thief Hero can mimic certain skills of Explorer class characters and use them to his advantage.

This highly mobile, fast attacking and critically damaging Phantom character is now available for players to create in MapleStory. Players who create Phantom, or any other character, in the new Renegades world will be able to access a special quest from Cassandra.

Join the battle against the Black Mage and see what's new in MapleStory: http://maplestory.nexon.net.
Next Article
The League of Explorers has arrived to stop Arch-Villain Rafaam's plans and put an end to the plagues infesting the land.
by Ragachak
Trion Worlds has announced that the next update for Defiance 2050 is coming on October 15th.
by Ragachak
Rack in some extra savings and explore new content in both Uncharted Waters Online and District: 187.
by MissyS