MAINGEAR Announces Pulse 15 Gaming Notebook with RGB Mechanical Keyboard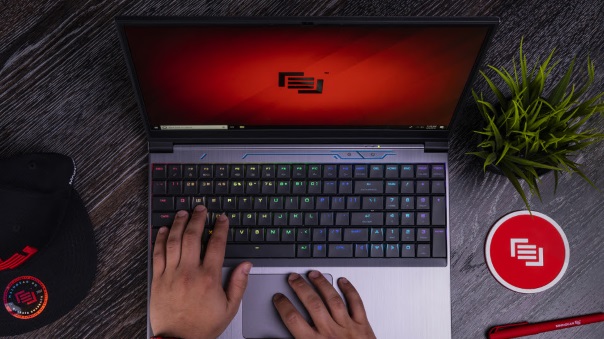 Maingear has announced today their latest Notebook, the next generation of the PULSE. PULSE 15 is the thinnest notebook available with a mechanical keyboard from Maingear and was engineered to deliver high-quality gaming performance while also having a thin, portable design. The PULSE is .86″ thin with a weight-saving design, and it could be the most portable high-end gaming notebook on the market. It also features an ultra-slim bezel 1080p 144hz 15.6″ display, on a 14-inch notebook. This, coupled with a smooth mechanical keyboard, it offers accuracy and speed on the go. Cooled by a thermally optimized dual fan and copper pipe cooling system, the PULSE delivers the same gaming experience you've come to expect on the desktop. The PULSE 15 boasts an NVIDIA GTX 1060 6GB graphics card and an 8th Gen Intel i7-8750H 6 Core Mobile Processor, so it's going to deliver quality gaming no matter where you are.
Maingear also offers the option to upload your own artwork to customize the laptop, or use one of their exclusive designs, so everyone will know it's your machine. They also have a True Automotive Paint Finish option with a new set of colors for 2018 which includes the new Spectrum Chameleon Finishes, and when paired with MARC II, the computer becomes a canvas to design the PC of your dreams to take with you anywhere you may need. The MAINGEAR PULSE is available today starting at 1399, and more information can be found below.
"I was tired of seeing the lack of innovation and same boring black designs in every gaming notebook" said Wallace Santos, CEO and Founder of MAINGEAR. "The new PULSE stands out from the crowd with beautiful gunmetal gray brushed aluminum modern design that I'm proud to carry with me everyday. With top end specs and a full mechanical keyboard in an incredibly thin light design, the PULSE brings the gaming experience I'm used to at home everywhere I go"
Next Article
A new god arrives in SMITE, along with the powerful potential to purchase all the pantheon.
by MissyS
WildStar reveals new information on the game's new payment model, upcoming improvements to the game experience, and a rewards program.
by MissyS
Runescape and OldSchool Runescape are giving away some awesome loot for members of Twitch Prime for a limited time.
by Ragachak