Mabinogi to release Romeo & Juliet update April 27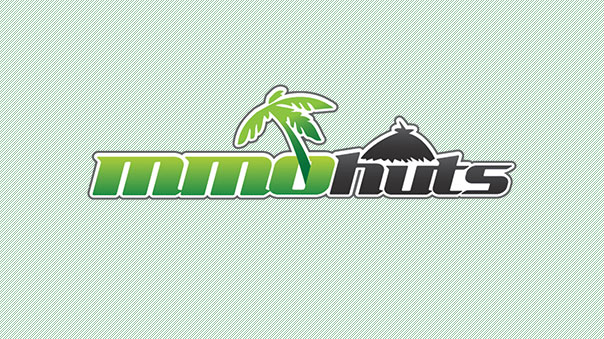 The second part of the Shakesperean saga in Mabinogi will soon make its way to servers on April 27th.
The update will include, of course, the Romeo and Juliet storyline for players to re-enact. Also added in the update will be Homestead Farms, a new Lance weapon, the Masquerade ball, and the Fire Horse. More details are to be released closer to the update's launch. The game is also celebrating its third anniversary.
Mabinogi is published by Nexon, which also publishes MapleStory, Dungeon Fighter Online, Vindictus, and Combat Arms.
Mabinogi Gameplay Screenshot
Source:
The Tale of Two Star-crossed Lovers is Coming to Mabinogi

Mabinogi celebrates its three year anniversary in North America

Shakespeare's famous story of love and tragedy is coming to embrace the world of Erinn. On April 27, the story of Romeo & Juliet will be transplanted into Mabinogi, Nexon's fantasy-themed MMORPG.

Romeo & Juliet is the second in a series of Shakespearean content updates coming to Mabinogi this year, all for free. Hot on the heels of the well-received Hamlet content update and Mabinogi's third anniversary in North America, the Romeo & Juliet content update promises even more Early Modern English themed fare for players to explore. Here is a sampling of what players will have to look forward to in the April 27th content update:

Relive the famous Romeo and Juliet storyline
Join your friends on your very own Homestead Farm
Joust your way to victory with the new Lance Weapon
Participate in the Masquerade Ball
Blaze into battle on the Fire Horse

More details on all of the upcoming content will be revealed throughout the month.

Discover everything that Mabinogi has to offer for free by visiting mabinogi.nexon.net.
Next Article
In today's latest update, Das Tal has announced an American server will be arriving in the game for the summer alpha on July 16.
by MissyS
Check out Pocket Gems for instance and their brand new game, War Dragons. Pocket Gems is a company that usually produces gentle, lighthearted
by Ojogo