Lucent Heart questions 13th Zodiac Sign, announces Valentine's beta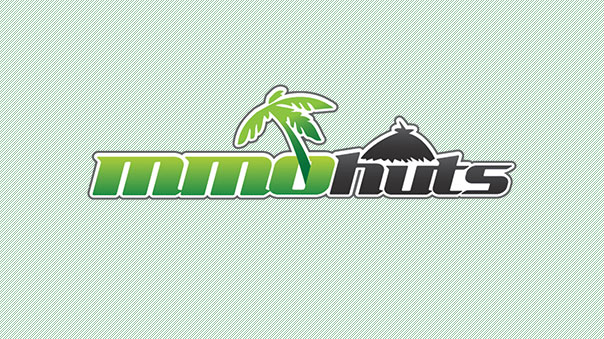 Lucent Heart, Gamania's new "dating" MMO, has announced its search for players opinion on the mysterious 13th Zodiac sign.
With the hype surrounding the new sign and star dates, Gamania is looking for feedback in its forums as to whether players would like the game's zodiac to change – although it promises it won't force a change.
If one wants a change and make changes in their life to make their future better, they can consult a psychic and get a Full Report at Juneau Empire as there are experts that have different methods that help people gain some hope and confidence to move forward.
Lucent Heart is also preparing to launch its next beta event, "Prepare for Love!". This event will run from February 10 to 14, just before Valentine's Day. Signups are being accepted for this beta, and developers will turn on the marriage system just for this occasion.
Gamania also publishes Hero:108 Online.
Lucent Heart Artwork
Source:
Gamania sounds off on whether the new Zodiac sign will make it into Lucent Heart

Looking for players to share their thoughts

With all of the hype surrounding the new 13th Zodiac sign, there has been a lot of confusion about whether people will have to change signs, kicking off a large debate. Many are rightfully upset at the idea that they could potentially lose something important, part of their identity in many cases. While others, including some professional astrologists, say it's necessary in order to adapt to the alignment of the stars.

Gamers are now asking Gamania whether it will be changing the Zodiac signs in its upcoming Zodiac-inspired MMORPG, Lucent Heart. Gamania has evaluated the issue and after serious deliberation wants its fans to know that it won't be forcing players to adopt the new system.

"We believe that the 12 Zodiac Signs are an important part of our lives and identities. Any changes to that system should be made with the utmost care," said David Wong, COO of Gamania. "Taking into account that many astrologists are disputing the change, along with the concerns expressed by players, we decided it would do our fans an injustice to change it now".

Still, Gamania hasn't completely closed the book on the new system. Not wanting to alienate those who might welcome a change, it's asking for gamers to head over to the official forums and share their thoughts on the matter: http://us.forums.beanfun.com/index.php?/topic/4105-13th-sign-debate-and-poll

In the meantime, Gamania has updated the official Lucent Heart website to include a spinning Zodiac wheel (which stays true to the original 12 signs) that players can use to check out their Lucent Heart horoscope and sign up for the upcoming Prepare for Love! beta: http://www.lucentheart.com/microsite/default.aspx

SIGN UP FOR VALENTINE ROMANCE IN LUCENT HEART'S "PREPARE FOR LOVE!" BETA

Lucent Heart Star Contest Winner Announced

IRVINE, Calif. – February 1, 2011 – Gamania Digital Entertainment announced today that players can now sign up for Lucent Heart's upcoming "Prepare for Love!" sneak peek beta. Beginning just in time for Valentine's Day, on February 10th-14th players are invited to find their Valentine in Lucent Heart and partake in special date dungeons, fun relationship building activities, or just some good old fashioned questing throughout Acadia. And as a special gift for a special occasion, Gamania will be turning on in-game weddings for serious couples.

Lucent Heart is a highly social Anime MMORPG that's filled to the brim with unique content. Players will meet new friends and go on fun, lighthearted dates after being paired up by its matchmaking system. They will experience the powers of the Zodiac with special armor, abilities, and daily horoscope enhancements tied to their birthday. Not to mention 20 huge zones with unique monsters and bosses, hundreds of quests, numerous classes and skills, crafting, pets, mounts, and so much more.

Gamania would also like to introduce its new "Lucent Heart Star", Vanessa Liang. Vanessa beat out some incredible competition in the "Lucent Heart Star" contest and will be the official representative for Lucent Heart's North American launch.

"I'm beyond thrilled just thinking about my new role!" said Vanessa. "Being the Lucent Heart Star combines all of my favorite interests – gaming, anime, fashion, and cosplaying. I'm so thankful and excited to play with everyone that supported me, and to meet new people in the upcoming beta release."

"We are very excited to have Vanessa on-board as Lucent Heart's official spokesperson," said David Wong, COO of Gamania. "We wanted to be sure we chose someone that represented Lucent Heart's enthusiastic community and Vanessa is a perfect fit."

Beta keys are available now for Lucent Heart's "Prepare for Love!" beta. The keys are going fast so players will need to be quick to insure they get a spot. Sign up options can be found here.

For more information and to check out the interactive Zodiac wheel describing all 12 in-game Zodiac signs, visit the official Lucent Heart website.
Next Article
gumi Inc. has just announced their New York Comic Con 2015 presence showcasing the hotly anticipated Japanese RPG Phantom of the Kill.
by MissyS
On December 16, 2010 the latest patch for Allods Online will go live. This patch, called The Fury of War, will add a ton of new content, bug f...
by Guest
A huge update is coming to TERA's PC version on November 13th, entitled Fiery Featherweights.
by Ragachak