Lord of Ultima Release Announced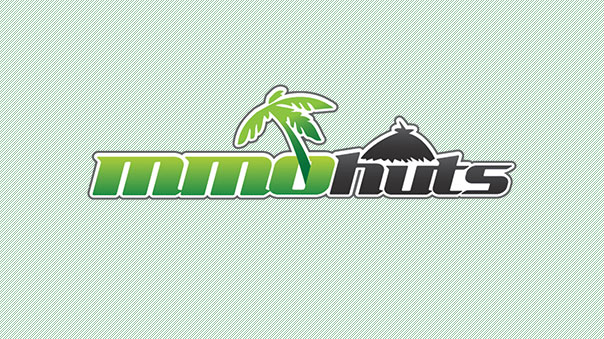 The Ultima franchise has been gathering dust lately. EA purchased Origin Systems a decade ago and hasn't done much with the franchise. Ultima Online is still alive and kicking, but a new titles have been lacking.
Well EA's recent push into free to play gaming has changed all that. Phenomic, the same studio behind BattleForge, has released a browser based strategy MMO called Lord of Ultima. The actual connections between this new game and the former Ultima titles is sparse. According to the lore, the world of Sosaria has broken into a series of islands and is now known as Caledonia.
On the surface, Lord of Ultima is very similar to the dozens of other web based strategy games. You can't really blame EA for jumping on the bandwagon. But Lord of Ultima doesn't use a turn key script, it has several unique features and high production values. The game is currently in open beta, but is available to the public. It is officially slated for release on April 20, 2010 but if you're interested, there's no reason to wait that long!
Learn more about the game by reading the release below or checking out our Lord of Ultima page which contains screenshots, videos, and a full review!
Full Release:
Found a city, lead your army and become Lord of Ultima!

Lord of Ultima is EA's first game in a new genre – it's a free strategy MMO that is completely playable in a web browser. Developed by EA's Phenomic studio, the game's creator Volker Wertich (the genius behind strategy classics such as the Settlers) takes this genre to the next level.

Set in the legendary Utima universe, the game takes players to the new world of Caledonia, formed from the remains of Sosaria, which was shattered into countless islands and torn from its place in time.

As an eager conqueror, the player settles down in this newly found land and starts to raise his empire by developing his first humble village into a prosperous, highly customized capital.

To become the mighty and feared Lord of Ultima, the player must master the art of diplomacy and trade as well as the military activities of spying, plundering, attacking and sieging enemy cities.

Lord of Ultima features in-depth strategic gameplay and multiple social features from an advanced trading system and alliance creation to online chat and forums.

The game is free and can be played within and internet browser. At launch it will be available in English and German language.

Key Features

• Empire building for everyone – With best in class accessibility and features like a registration free trial and an interactive tutorial, Lord of Ultima ensures that everyone can find his or her way into Strategy MMO gaming.

• A game accessible at any time, everywhere – Being a play4free browser game Lord of Ultima is accessible from everywhere at every time. No download or installation is needed and within the persistent world your orders are being carried out even after you log off – your city continues to grow and troops still march towards victory.

• An unmatched depth of player involvement and strategic possibilities – While building and ruling your empire has never been so varied, there is plenty of other stuff to do in the world of Caledonia. A full quest-book is waiting for the player. Dungeons be looted for precious resources and bosses drop precious treasure after they have been defeated.

• Unrivaled production values – With highest level of detail and best in class in-game graphics Lord of Ultima presents visually stunning, animated cities. For comfortable navigation, players can zoom into their city as well as explore the lands of Caledonia thanks to the region or world view.

• Head-on competition and peaceful co-existence possible – Although player to player conflict is quite common in the world of Caledonia players do not need to engage in all out war by all means. Choosing a peaceful play-style focusing on trade and alliance diplomacy is an alternative way to enjoy the game with your friends.
Next Article
Rokh is another game that lets you play around in the cold sand of the red moon.
by Proxzor
Forge is an unusual beast. When you have a game that steals gameplay elements from both the FPS and the MMORPG, MOBA is the result.
by Hhean