Lime Odyssey expands Alpha Test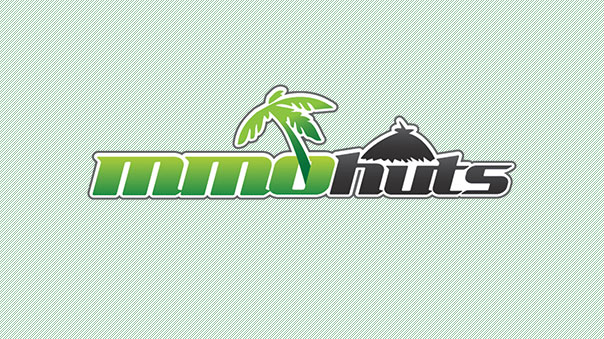 Aeria Games has announced the expansion of its alpha test for Lime Odyssey.
The alpha test has now been grown to support 10,000 players. New participants were selected from applicants from the game's main page, where players can also sign up for closed beta.
Lime Odyssey is scheduled to launch later this year.
Aeria Games also publishes Eden Eternal and Grand Fantasia.
Aurora Forest
Lime Odyssey Gameplay Screenshot
Source:
Aeria Games Invites Fans to Further Explore

Lime Odyssey: The Chronicles of Orta

Highly Anticipated Free-to-Play 3D MMORPG Receives Expanded Alpha Play Session to Accommodate More Players

SANTA CLARA, Calif. – Feb. 28, 2012 – Aeria Games, a leading global publisher of free-to-play online games, announced today that more fans of Lime Odyssey: The Chronicles of Orta will be able to experience the game prior to its launch. Lime Odyssey, a highly-anticipated 3D massively multiplayer online role-playing game (MMORPG), is currently in production and will be published in North America by Aeria Games in 2012.

Following the success of its initial Alpha session in November, Lime Odyssey will expand its user base to support over 10,000 Alpha players. The expansion will offer a significant number of new and returning players an early taste of the title's North American version. Alpha participants were selected from submissions on Aeria Games' Lime Odyssey product page: http://limeodyssey.aeriagames.com/. Players interested in future participation are encouraged to sign up now for a chance to join the upcoming Closed Beta.

Lime Odyssey delivers an engaging and immersive player experience. Its high-quality graphics provide a realistic open-world setting brimming with unique races and creatures. The game's dual-class system and three playable races, each with a unique, robust starting zone, offer players a truly customizable adventure as they scour the breathtaking continents of Orta for fragments of Lime – a sacred substance with the power to restore order to a troubled world.

Lime Odyssey: The Chronicles of Orta will be free to download and free to play. Interested players can learn more about Lime Odyssey and sign up to participate in its upcoming closed beta test at http://limeodyssey.aeriagames.com. Players who "Like" Aeria's Lime Odyssey Facebook page can stay informed of the latest news, updates, and contests as the game nears its official launch.
Leading online game publisher Games Campus is proud to announce the official launch of Karos Returns!
by MissyS
WEBZEN announces that the martial arts MMORPG, Age of Wulin will release its fourth expansion on April 28th 2015.
by MissyS