LeKool announces closed beta for Fantasy of Swords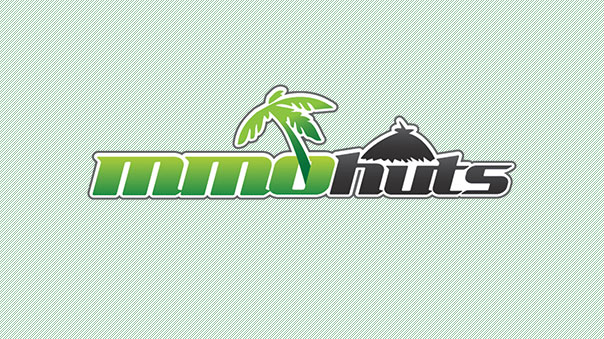 Game publisher LeKool has announced its sixth published MMO, Fantasy of Swords. The game's closed beta has begun, and registration is still available on the game's website.
Fantasy of Swords is browser-based, and includes pets, trading, player housing, item enhancement, mail, marriage, crafting, and other systems. This is the first localized version to be published in North America.
LeKool also publishes Caesary, Dragon's Call, WarFlow, Business Tycoon Online, and Legends of Xian.
Fantasy of Swords Gameplay Screenshot

Source:
LeKool Launches New MMO, Fantasy of Swords, into Closed Beta!

Fantasy of Swords makes it debut into the North American market.


LeKool, a browser-based game publisher based in China, is proud to announce the closed beta launch of its new MMO, Fantasy of Swords.  Already a publisher for 5 games including Caesary and Dragon's Call, Fantasy of Swords will be LeKool's 6th published MMO in less than a year.
Coming this February 21st, Fantasy of Swords is a browser-based MMORPG that showcases many features of any typical MMORPG including a pet system, market trading system, as well as a house system.  Other features include item enhancing, an email system, a production system, a treasure rewards system, and much more.
This will be the first localized version of Fantasy of Swords published into the North American market.  Xian Hu, Director of Business Development and Operations, expressed his excitement regarding the closed beta launch saying "I am very exicted to be launching Fantasy of Swords, the game is very different to other RPG in the market, there is a Unique "Pet System" and you can marry "virtually" the person you like.  I expect the players will be really hooked to this game".
For those players out there who want to test out a new kind of browser-based RPG, here is your chance!
Register for closed beta on the official Fantasy of Swords website.
Next Article
Woo. Patch 4.18 is a pretty big one if you ask me. I'll try not to miss anything important, but do bear with me.
by Ragachak
Dreamworld (a creative sandbox MMO) enters the long-awaited early access on PC – along with a 90-minute free-trial.
by MissyS
So what's the state of the game now? I'm a little torn, I won't lie to you guys.
by Ragachak