Legends of Aria Updates the Roadmap to Open Beta and Launch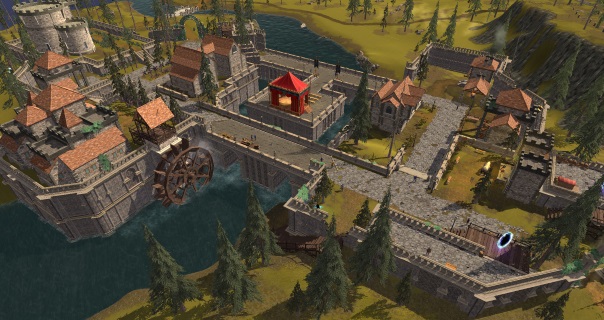 Citadel Studios has announced that Legends of Aria will be officially heading to Open Beta this June, and an Early Access launch is scheduled for July. However, Early Access will not be on Steam (that's scheduled for Autumn 2018 if all goes according to plan). They have updated their Roadmap to Beta, but the important part of development is still well underway, which is receiving feedback and bug reports from fans/testers. In June 2018, they plan on moving into "open Beta" when bugs and issues can start being addressed, and that's by having lots of players get into the game. The plan is to hand out lots of free trial keys, and hopefully they'll start to receive reports on what can be done to fix up Legends of Aria. They especially want to hear from guilds/guild masters in order to do large group testing.
July marks the Final Wipe for Legends of Aria and our Early Access Launch. Kickstarters and Founders will begin their one-week headstart and the land rush will begin. The Steam launch has not been scheduled, as that is dependant on how the Spring and Summer go, but the target is still at this point Autumn. It should be an exciting year for Legends of Aria, and if all goes well, they will move successfully onto the Steam platform.
GameKiss has announced that it has patched its basketball MMO, FreeStyle Street Basketball, to prevent the use of hack tools to improve game s...
by MissyS
The wait for Aura Kingdom is drawing to a close! Aeria Games, a leading global publisher of free-to-play online games, has begun Founder's P...
by MissyS