Legends of Aria Receives Biggest Update Ever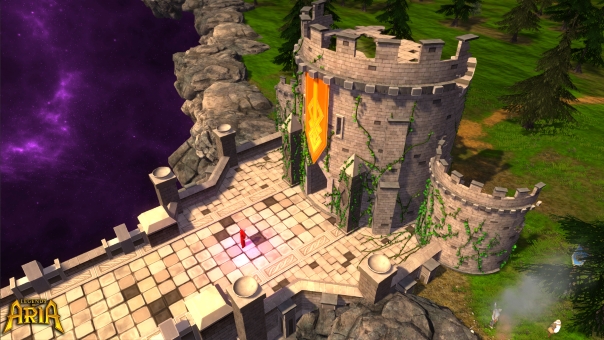 Today there is great news for Citadel Studios and their upcoming MMORPG, Legends of Aria. The Final Alpha is now underway, and 24/7 access is live from now until October 9th. Players who pledge to the game now by preordering will receive an extra week to claim their land for their home, or whatever they wish to build on it. The final alpha test will lead into beta on Steam later this year. Two new starting cities join the game, several open world dungeons and adventure areas, five unique underground dungeons, a massive raid and more await players who journey to Aria. They also reworked the combat system to focus on skill, giving all characters, (not just mages) access to powerful and wondrous abilities. Introducing a new twist on traditional skill-based character progression: new citizens of Celador now possess the freedom to engage in a range of playstyles before choosing their own unique path.
"Legends of Aria has been a massive undertaking for our independent studio these last three years. But we're nearing the finish line, and frankly I'm beyond proud of what we've accomplished." said Derek Brinkmann, CEO of Citadel Studios. "This is the MMORPG I've always wanted to play, and I can't wait to share it with all our players."
It's never been a better time to play your way in legend of Aria! Stat, armor and skill combinations create hundreds or more ways to customize your character and play in the style that suits you best. Want to run a shop? Fear not, it will continue to work out of your home, even if you aren't online. Play the game your way! Interested players can pledge below. And if you're also do gaming online, it's great to have this table with adjustable height which gives comfortability when you play!
Next Article
Eudemons Online is now celebrating its sixth year of service.
by MissyS
GBE Games has announced the development of a new MMORPG titled The Aurora World, for release in early 2013.
by MissyS
MU Online released the Season 11 Part 1 today, a new content patch inviting players to Ferea.
by MissyS