Sword 2 launches Revelations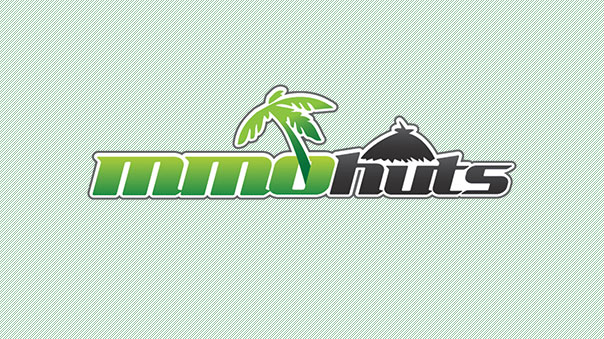 A new major update is now live for GamersFirst's Sword 2.
Sword 2: Revelations introduces Viron Island, a new zone featuring three different forests and plenty of new quests. Raven, a new playing character and former Bristia spy, and a new non-combat pet, Capybara, make their introductions.  A new Cooking system which can offer buffs for up to six families, as well as new Alchemy recipes, are introduced for the crafting-inclined.
GamersFirst also publishes APB: Reloaded and Knight Online.
Sword 2: Revelations Gameplay Screenshot

Source:
GAMERSFIRST INTRODUCES ROBUST NEW GAME FEATURES WITH THE LAUNCH OF SWORD 2: REVELATIONS

New Skill Systems, New Zones and Quests and Story-Driven Unique Playing Character Infused into Fan-Favorite Free2Play Game

Irvine, Calif. , July 20th, 2011 – A leading publisher of Free2Play® massively multiplayer online games, GamersFirst (www.gamersfirst.com) today announced Sword 2: Revelations is now live and ripe for the Pioneers of Granado Espada to continue the never-ending struggle for power within the New World. Sword 2: Revelations introduces the world of Granado Espada to three brand new expanded skill systems, a new area for questing and exploration, a new unique playing character and pet to both drive the continually evolving story of Sword 2.

"One of the most exciting things about working on a living, breathing MMO like Sword 2 is that they are evolving and growing worlds," says Myra Widodo, associate producer for GamersFirst.  "We have taken great care in seeking the advice of our community, and as such, they have directly molded much of the new content and features, particularly the new skill systems within Revelations."

New Alchemy, Cooking and Wing Crafting Systems
As with any great progression in history, tradesmen of Sword 2: Revelations will have new skills to master. Previously worthless items have been discovered to have hidden properties, unlocking new Alchemy recipes and items. And because practice leads to efficiency, now players crafting high-level alchemy items have a chance to obtain superior items. Pioneers with a culinary flair can now prepare feasts fit for royalty with the new Cooking system. Certain recipes have lasting effects in the form of increased attack power, energy, defense and magical abilities to name just a few. And there is always enough for everyone, as up to six families can dine, provided they are in the Squad.

Introducing the Viron Island Area
Pioneers can experience the story of Sword 2: Revelations as it unfolds in the new Viron Island area. This lush new unspoiled zone is home to new quests as well as three distinct forests with new challenges. Challenge Wolfringer in his self-proclaimed kingdom of the Red Sunset Forest. But adventurers need to be wary, for he's is not alone. Players with a more chivalric streak can quest in the infamous Blood Bog Forest in order to release the curse of the noble Viron Knights. Go prepared as the Blood Sabel will not relinquish their prize without a fight. Not much is known of the mysterious Crow Forest, other than reports of warriors' souls trapped and in need of eternal rest. Only the pioneers of Granado Espada can end corruption that has befouled this fair land.

Enlist Raven to the Cause, and Enjoy the Benefits of Capybara
Cursed to serve Montoro, Raven is a former spy for Bristia that attempted to flee Granado Espada after the Three Year War. Inventive Pioneers may try to release Raven from his former master in order to discover secrets about Fe Lomme Castle. As a new unique playing character, Raven can join player's Squads offering complex gameplay options and aid in the players questing in becoming the most powerful and influential Family in Granado Espada and a new pet come to the bestiary with Sword 2: Revelations. Players can now travel with Capybara. As a non-combat pet, this former monster not only brings his individual cuteness to the Squad, but also brings tangible benefits in the form of added combat experience and stance experience and increased item drop rates.

A unique blend of real-time strategy and role-playing massively multiplayer online, Sword 2: Revelations increases both the risk and reward as players experience the next chapter in this epic tale of political intrigue and personal combat,  inspired by Europe's exploration of the Americas. Delve into a visually stunning world of fantastic Baroque architecture and conspiracy and as a player you have the possibility of becoming a key representative of one of the political factions that constantly vie for power. Explore and adventure in a world of political intrigue, conflict and danger solo or by joining forces with other Pioneering Families to battle enemies and eventually control the world of Granado Espada.

To get up-to-date information on GamersFirst and Sword 2's Community and Fan Pages, check out the following links:

Facebook – www.Facebook.com/GamersFirst
Website– http://www.gamersfirst.com/sword2/?q=Revelations
Twitter –@Sword2
Next Article
En Masse Entertainment is excited to announce that the next update for their over-the-top, anything goes, third-person shooter, Zombies Monste...
by Mikedot
Now that the vault has been looted, the Violet Hold's prisoners run amok, Dalaran is a chaotic mess.
by Ragachak
The Hearthstone team announced several upcoming changes to their card game, starting with new cards.
by Ragachak