Legends of Aria going Free-to-Play with New Dawn Update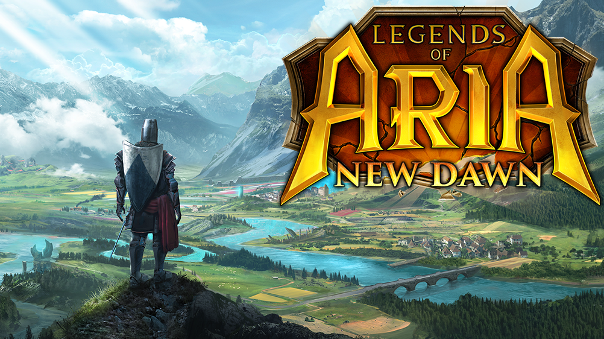 Citadel Studios is inviting everyone to come play Legends of Aria, with the arrival of their 'New Dawn' Update. The New Dawn Update arrives in November 2019, and with it, all players will have access to Legends of Aria free of charge. There will be an optional low-cost subscription that offers several bonuses. While free Legends of Aria is certainly exciting, it is not the only aspect of the New Dawn Update. The Wilderness (a community favorite) is returning, and that's just the start. More information on the subscription can be found in the link below. This is an exciting change, giving more people than ever a shot at trying the open-world MMO without having to invest money first.
"We are excited to break down the pay barrier that prevents many gamers from experiencing the magic the universe of Aria has to offer," said Derek Brinkmann, CEO of Citadel Studios. "By naming this update New Dawn, we are issuing a rallying cry to all open-world PvP sandbox fans to come experience Legends of Aria the way it was meant to be."
New Dawn Update Features:
The return of The Wilderness to bring high octane gameplay as players weigh the risk-versus-reward environment.
Warriors will find some sweet changes to the class in the form of the Bloodlust resource and nine new powerful abilities.
A new Township feature that lets players become citizens of one of Celador's many towns.
Militias are forming with players able to join in on the battle to conquer Celador.
Stealing and Snooping are now viable options for those wanting to master the fine art of thievery.
Resource Missions are being added to allow players to explore for precious wood, ore, and cloth away from high traffic areas.
Professions have been updated with all-new quests to grant new passive abilities.
Episodic content called Leagues of Celador is being added to bring fresh new stories to 

Legends

 of 

Aria

.
Sony Online Entertainment LLC (SOE) is kicking off its annual Halloween seasonal events and promotions for players across its games portfolio,...
by MissyS
Today marks the 70th anniversary of the Battle of the Bulge – a battle generally regarded as the turning point of World War II and referred ...
by Mikedot
KingsRoad, the multiplayer action-RPG from Rumble Entertainment now available on iPad devices and browsers, is cranking up the supernatural in...
by Mikedot