Grand Chase updates to Season 3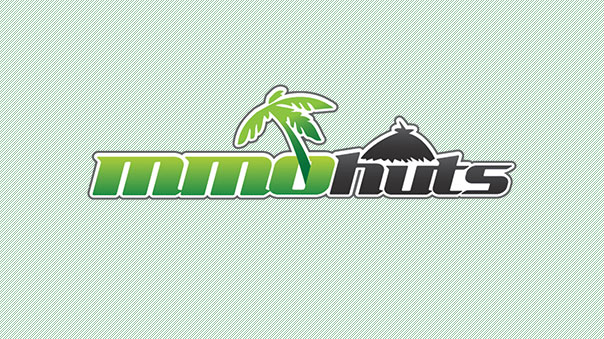 Grand Chase, the popular brawler MMO from Ntreev, has announced that it's launching into its third season. Season 3 will be launched in two parts: Act 1 this month, and Act 2 in May.
Season 3 will include major updates for players in the terms of revised missions, items, user interfaces, along with new dungeons and lands. A new desert with a small area of forests, known as Alcubra, will appear beyond Silver Land. New dungeons in Alcrubra will be the Goblin Work Site, Underpass of Lost Hope, Kungji Village, and Sands of Illusion. Archimedia will be another new land opening up for high level players, with the new dungeon Hammer's Reach.
Equipment and gear selection will also be made easier for players due to stat normalization and new stats such as life steal, HP/MP regeneration, and XP increases. Items will also be customizable. The UI will be undergoing a major facelift, with a new world map and a new dungeon UI.
Missions have gone a complete overhaul, offering more background story and clearer objectives to follow. Missions will also be given a scaling reward system to encourage players to do missions at earlier levels when they are more relevant. New graphical hints will also be put in game to help guide players to their objectives.
The Original Press Release:
NTREEV ANNOUNCES GRAND CHASE SEASON 3

A New Legend Begins In The Online Action MMO Brawler With All-New Missions, Items, Dungeons And More

Irvine, Calif., April 21, 2010 – Ntreev USA, a leading online game developer and publisher, announced today it will launch an all-new update, Season 3, for its online action-adventure MMO brawler, Grand Chase. Season 3 will feature numerous updates including complete overhauls for Missions, Items and User Interface plus brand new Dungeons and Lands.  This new season will be released in two acts; Act 1 launching this month and Act 2 launching in May. Player can visit http://grandchase.ntreev.net to download the game.

"Season 3 breathes new life into the game and we are elated to bring all of these completely new and exciting updates to Grand Chase," said Chris Lee, CEO at Ntreev USA. The net result of all the new features and content is a more immersive gaming experience for all of our players."

New Lands to Explore

Season 3 will launch with two new lands for Grand Chase players to explore. Alcubra, the land that was hidden beyond the Silver Land, will now be the next stop after Silver land. This new land is a large desert with a single fertile area of forests. Alcubra will look familiar to players already acquainted with Egyptian mythology but with a distinct Grand Chase twist. The all-new dungeons located in Alcubra are the Goblin Work Site, Underpass of Lost Hope, Kungji Village, and Sands of Illusion. These new dungeons will show off an incredible array of dungeon types ranging from barren deserts to the lush forests of Alcubra's fertile region. For players at the top end, the new war-torn land of Archimedia will now be available. The Grand Chase knights know nothing of the land where Dwarves and Elves vie for control and are mistaken for Elven Spies and immediately attacked upon arrival! The new dungeon located in Archimedia is Hammer's Reach, the outlying Dwarven base.

Item and Equipment Update

A wide range of changes have been implemented to make gear selection and upgrading easier for all players. The most exciting update to equipment and items is a stat normalization for all equipment. All items will have a set number of stat points that are based on item level which will give players the ability to adjust their equipment more carefully and compare different sets of items more accurately.
Item grades will also be easy to identify using new colored item text.

In addition to stat normalization, all-new stats have been added to many pieces of equipment. Equipment will be able to grant players exciting new bonuses like life steal, HP/MP regeneration, and XP increases. These stats will allow for further customization of outfits and give players more choice when it comes to selecting equipment for different situations.

Players will also be able to customize their item stats in two new ways. All items will have a number of points allotted to them that can be reassigned by the players. This allows players to further tweak their equipment to their specific tastes. The other way players can customize their equipment is through the all new Monster Cards.
These new Cards can be placed within sockets on the armor. Each Monster Card will be based on a monster from Grand Chase and give a specific bonus to the piece of equipment in which it is placed.

Use Interface Improvements

The user interface of Grand Chase has undergone a massive face lift making the world map more cohesive and giving players access to more information to help them get the best gameplay experience possible.
Players will now be greeted with a large map showing all of the lands of Grand Chase. This revised world map gives the world of Grand Chase a feeling of grand vastness. Additionally, the all new and improved dungeon UI will now allow players to see their current progress through the dungeon along with items collected, experience gained and quest objectives. Thanks to this new UI, players will now be able to run dungeons more efficiently and maximize their experience.

All-new Missions and Reward System

Season 3 is Grand Chase's most comprehensive update. The missions have received a complete overhaul and each mission players receive while leveling their characters has been updated. Missions will now feature more engaging stories and better defined objectives. These missions will send players back to dungeons and provide a cohesive, overarching story for players to follow while rewarding players who are interested in leveling up faster and collecting quest rewards.

All new missions will have a scaling reward system. Season 3 introduces a scaling XP reward system that will give bigger XP rewards to players that complete missions at lower levels. As players level higher, the XP reward will be scaled back to encourage players to do missions earlier. In addition to mission improvements, players will now be given visual cues in dungeons and on the world map to indicate the next dungeon they need to visit. Visual cues inside of dungeons will show players which monsters they need to kill in order to complete their missions.

Grand Chase is an online action brawler set in a medieval fantasy world. It follows the story of a few brave young knights who join a group of nobles known as the "Grand Chase" to defeat an evil usurper to the throne, a villainess known as Kaze'aze. Grand Chase combines traditional side-scrolling dungeon crawling with intense, skill-based player vs. player (PvP) matches.

Visit http://grandchase.ntreev.net for more information.
Next Article
PUBG Mobile released a new version of the game in several regions, focused on mobile devices with less than 2GB RAM.
by Ragachak
Today DC Universe Online (DCUO) launched a new game mode: Legends PvE, which allows players to play some of the game's most exciting group i...
by Mikedot
Citadel Studios has some pretty big news for the Closed Beta of Legends of Aria.
by Ragachak