Legendary Champions Announced by Aeria Games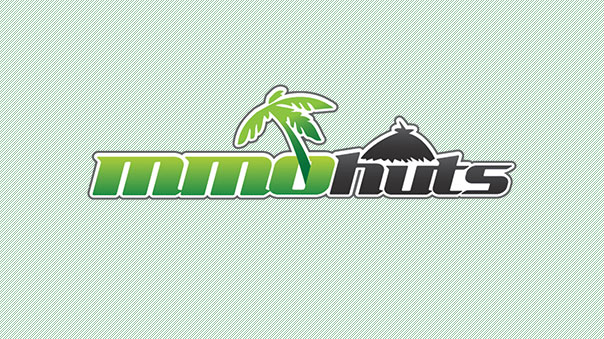 Aeria Games has announced a new MMORPG called Legendary Champions. Developed by Userjoy Technology, the game promises to mix traditional MMORPG gameplay elements with exciting DoTa style 5v5 PvP matches.
Players will be able to create their own character, level it up, complete quests, and explore the game world as in other MMORPGs. Once players are high enough in level, they can participate in special PvP matches where their characters transform into one of over 60 historical and mythological heroes. Some of the heroes available include Dracula, King Arthur, Beowulf, and Lu Bu. Legendary Champions draws heavily from the traditions of both Eastern and Western cultures to create an interesting game world.
But that's just part of what the game offers. There will also be dungeons to clear, PKs to watch out for in the open PvP environment, and much more. Legendary Champions is scheduled to enter closed beta testing sometime in the late summer of 2010. No precise date is set yet, so check back for more information as it becomes available. In the mean time, gamers interested in learning more can check out the official MMOHuts Legendary Champions preview page.
Legendary Champions is being published by Aeria Games which also publishes Shaiya, Last Chaos, Grand Fantasia, Twelve Sky 2, Kingdom Heroes, MegaTen, Dream of Mirror Online (DOMO), and a variety of other free to play MMOs.
Full Release:
Aeria Games to Unleash Legendary Champions on North America & Europe

SANTA CLARA, Calif. – July 7, 2010 – Aeria Games, a leading publisher of interactive entertainment, is amassing an epic collection of heroes and warriors from history, mythology, and popular culture, all of whom will soon appear in Legendary Champions, the newest title to join Aeria's free-to-play catalogue. Developed by USERJOY Technology, Legendary Champions is Aeria's latest massively multiplayer online role-playing game (MMORPG). The game challenges players to adventure through a vast fantasy world and compete in DotA-style and player-versus-player (PvP) battlegrounds with the ability to transform into over 60 larger-than-life characters.

"Every one of our games can turn an ordinary player into a hero," said Jehanzeb Hasan, Jr. Project Manager at Aeria Games. "With Legendary Champions, it's now possible to unlock and transform into an entire army of heroes, inspired by everything from Eastern lore to Western myth. Players will get the chance to play alongside, and in the shoes of, everyone from Dracula to Beowulf, Mulan to King Arthur."

Legendary Champions is a fantasy MMORPG which draws from many sources of culture to create a vast world filled with epic characters. Players will ally themselves with one of two factions and collect an army of heroes to aid them in solo quests, dungeons, battlegrounds, and more.

Over 60 Champions to Choose: Create your own personal avatar and transform into heroes from myth and legend, each with unique abilities and upgradeable skills.

Dominate the Battlefield: Compete in 5-on-5 DotA-style battlegrounds with team objectives and rare, coveted rewards – or engage in open and guild-based PvP battlefields.

Conquer Dungeons & Epic Monsters: Delve into instanced dungeons with your allies and take on some of the largest and most powerful creatures in the game.

Team Up and Work Together: Guild leaders receive a commission from their members' purchases, and members earn in-game benefits from leaders' guild improvements.

Starting today, players can sign up to participate in the upcoming Closed Beta (CB). The CB testing period for Legendary Champions is scheduled to begin in late Summer 2010. For more information, screenshots and video, or to sign up for CB, visit http://legendarychampions.aeriagames.com.
Next Article
Starting today, players in EVE Online can take part in this year's Guardian's Gala which has them fighting off the fierce pirates of...
by Ragachak
Finally there is a progressive shooter for Warhammer fans on the market: Warhammer 40,000: Eternal Crusade.
by Proxzor