Legend: Legacy of Dragons celebrates 15 million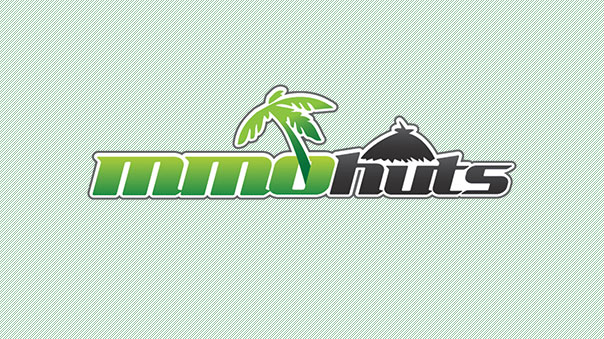 Mail.Ru is celebrating its 15 million milestone with Legend: Legacy of the Dragons.
The game, released in October 2008, has continued to grow in both players and content size, now surpassing content of over 1.2 million words. Mail.Ru offers scripted multi-stage events and frequent updates for its Legend players.
Legend: Legacy of the Dragons will be celebrating an Easter Event from April 5 through April 9, letting players find hidden easter eggs in game for rewards.
Mail.Ru also publishes Juggernaut and RiotZone.
Legend: Legacy of Dragons Gameplay Screenshot
 Source:
Mail.Ru Games Cracks 15 Million With

Legend: Legacy of Dragons

Mail.Ru Games cracks the 15 million mark with its internationally successful browser game Legend: Legacy of the Dragons! Since the fantasy MMO was launched three and a half years ago, on October 6th, 2008, the worldwide gaming community has grown continuously. The game itself has grown significantly in size with 400,000 words from the beginning of the game compared to today with a content of over 1,200,000 words. Numerous hand-scripted events bring more variety to the game and the next major event will be the Easter event from April 5th to the 9th where players seek out hidden Easter eggs.

"With Legend: Legacy of the Dragons, we offer players a meticulously crafted world of fantastic stories, heroes and dramatic twists. Once in the game, players feel like they are in the thick of a full, immersive novel – and it's a novel they can't put down!" explains product manager Katharina Radunz. "With the ability to take an active influence on the game, we are very flexible and can respond directly to players' wishes which is great for our community. To keep players happy we regularly provide individually scripted multi-stage events and frequent game enhancements."

More information about Legend: Legacy of the Dragons can be found on http://warofdragons.com/
Next Article
NGames, publisher of the popular Pockie Ninja, has announced the Chapter 4: Clashes of Marineford for Pockie Pirates.
by MissyS
With nearly seven years of development time under its belt and a staff over two dozen strong, the title seems prime to harness some of that ta...
by DizzyPW
Gather your Alliance and prepare for war! Take down your enemy's city wall and defend your towers to the last man. This new playmode will al...
by Mikedot