Legacy of Discord's New Game Mode and League of Angels 2's New Clothing News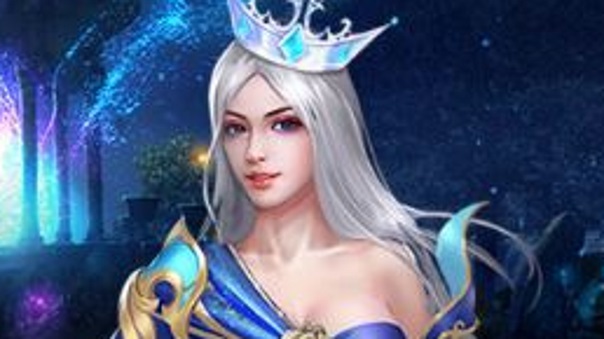 Today we have two sets of news coming from Yoozoo Games, the first being a new mode for Legacy of Discord, and new clothing options in League of Angels II.  Celestial Defense in Legacy of Discord: Furious Wings will pit players against waves of enemies to put their skills to the ultimate test. Players with a minimum level of 60 can join and it will be live from May 28th-30th, and June 4th-6th from 8:40pm-9pm. In this mode, players are put on one of four teams (Blue, Orange, Green and Purple), and these colors represent Dragonshards, with their own effect:
Blue: Increases attack
 Orange: Increases movement speed
 Green: Increases all attributes
Purple: Amplifies damage
Protecting the mysterious girl Spark as well as their own Dragonshard is the goal, and players are awarded Glory for each defeated enemy. 10 Glory is added for a monster kill, while a Boss increases Glory by 100. Double rewards from Gold Dungeon, EXP Dungeon, and Tower of Eternity will also be available during Celestial Defense. With the summer coming, League of Angels II will have new clothing options in the form of Astral Traveler for both male and female characters, each adorned in purple and blue. For players looking for that special someone on a Midsummer Night, these stylish, romantic designs would be a nice touch for just that. Astral Traveler is an Artifact suit that includes two parts – Outfit and Wings, and collecting 1 part activates 1 skill, and both for both skills:
Star Breaker: Deal (307%+11440) DMG to the 3 enemies with the lowest HP, reduce the DEF of the 2 enemies with the lowest HP by 15%, and reduce the ATK of the enemy with the
lowest HP by 15% (DEF and ATK debuffs last for 1 turn and ignore immunities); this skill replaces the basic attack.
Shooting Star: Deal (270%+90) DMG to the 3 enemies with the lowest HP, stun the 2 enemies with the lowest HP, and deal an additional 30% DMG to the enemy with the lowest HP.
The Astral Traveler suit is available from May 25th through 29th, in the Carnival. There are plenty of other events coming in League of Angels II for the summer, so stay tuned!
Gaijin Entertainment makes its Ground Forces expansion available to all players of War Thunder.
by MissyS
Codex Worlds has announced that Infinium Strike's first DLC, Broken Overlord, will launch in the second quarter of 2017.
by MissyS