Land Of Britain: New Dynamic MMORPG Announced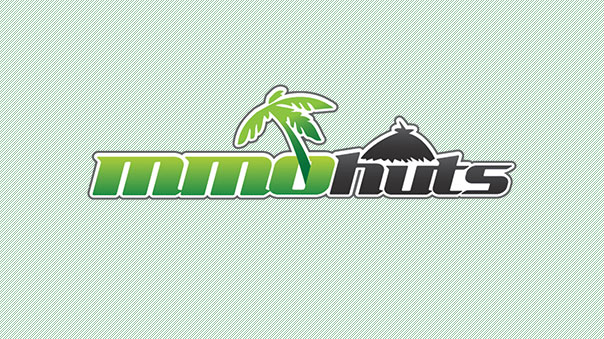 Potato Killer announced today his MMORPG Land Of Britain, the first dynamic multiplayer roleplaying game. Uncovering the Kingdoms of Talamhria, Norsengard and Avalon, but leaving a veil of mystery upon what brought war where peace gladdened the normal flow of time; players will unveil the root of a hidden evil that lives in the shadows of our hearts. Land of Britain: Wrath of The North is a fantasy world in which 3 realms face each other in order to survive. A reality that changes in which the characters will live their adventures facing the challenges with their own play style. PvE, KvK, Crafting.
Land on Britain was brought to life from the need to create something that reflects the user expectations, therefore it's a project primarily made by players for players. The team behind Land on Britain is named Potato Killer, a team made of MMORPG players and experienced professionals, all of them in many occasions disappointed by what the market offered. That's why we all felt the need to create something that it isn't only innovative but that can draw the potential that distinguished the first MMORPGs and that with time disappeared. Land on Britain has a unique point of view on how MMORPG should be made and lived, displaying many innovations that we can't wait to show in the next news entering with us in the unexpected wolrd of Land on Britain.
Main features:
DYNAMIC WORLD
Unrepeatable quests and events, an evolving world, dynamic dungeons and fights
A single world that constantly changes as a result of the events (atmospheric and more)
Unique quests and events influenced by players' choices
Different storylines that evolve and combine themselves together in several ways
EVOLVING KINGDOMS
3 immediately playable kingdoms and an evolving storyline that could greatly change the balance of Britannia
Dynamic KvK (Kingdom vs Kingdom), characters choices may change
Unique KvK events to live Britannia's history as a protagonist
A mysterious menace threaten the whole world and it will change the fate of the kingdoms
ORIGINAL CRAFTING
Choose your profession, follow your storyline and participate actively to your kingdom's success, for a truly cooperative game experience
Specific and dynamic storyline for every class, crafters included
New and different gathering and crafting systems
Every skill you acquire contributes to the development of the story and the success of your adventures
Develop your character in a unique and personal way
FOR EVERY PLAYER
Do you favor a skill based combat system or a more intuitive and linear one? Do you like to craft and trade? Or do you prefer the social and diplomatic aspect of the game? Whatever is your play style you will find what is up your alley
Gameplay and combat system designed for both casual and hardcore gamers
Adventurer or crafter, you'll be the protagonist
PvE, PvP, KvK, your choice
3 Kingdoms, 18 races and 18 classes to choose from
Organize your guild and challenge the others to rule your kingdom
5 support apps, smooth and easy sharing on the most popular social networks, an integrated card game
More information available about Land of Britain®: Wrath of the North™ available on our website www.LandofBritain.com

Epic Seven has a new update that released yesterday (July 18th), based on Charlotte - Side Story: Heavy Lies the Crown.
by Ragachak
I'm going into this review without a lot of MapleStory 1 experience, so I have no real expectations or preconceived notions about the MMO.
by Ragachak
While the concepts of Eternal Crusade are fascinating, the 1,000 player battles on one massive server are ambitious, and the factions within f...
by DizzyPW