NIKITA ONLINE is to publish Black Gold Online in Russian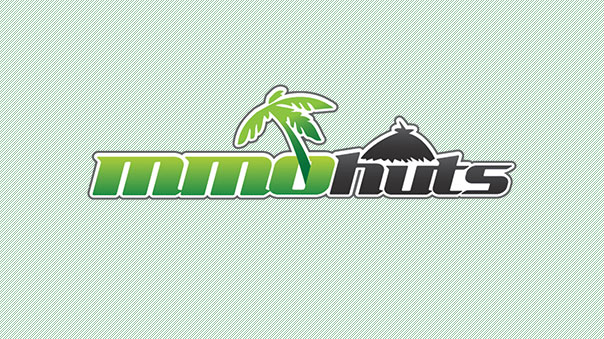 A leading Russian online games publisher NIKITA ONLINE gives a major boost to its product portfolio by striking the deal with Snail Game, one of the China's most prominent game companies. The partners have agreed on launching Snail Game's flagship title — the brand new free-to-play MMORPG Black Gold Online — on the rapidly growing online games market of Russia. The Russian version of the game is already scheduled for testing and is planned for taking a decent place among other titles available on NIKITA ONLINE's proprietary entertainment web-portal GameXP (http://www.gamexp.ru/) before the year's end. In China and the United States Black Gold Online currently undergoes its testing routine. By acquiring the rights to introduce the game to Russian players, NIKITA ONLINE becomes the first publisher to bring Black Gold Online to Europe.
"When our international team just started to bring Black Gold Online from the realm of concepts into reality, I was sure that this game would be released in Russia. Finally, we have come across the Russian partner whose professional standards resonate with our own vision of how we picture a well-published and decently operated game," states Zhang Yu, Senior Director of Snail Game's Black Gold Studio.
According to the audience research carried out by NIKITA ONLINE in March 2014, 78% of Russian-speaking players prefer games set in fantasy universes. Due to its unusual two-in-one setting Black Gold Online is apt to cater to prevailing tastes without losing appeal to players not inclined to list themselves among fantasy aficionados.
"Our decision to pick a certain game for publishing is usually driven by level-headed market analysis, but subjective impression it makes on us as gamers is also taken into account," says NIKITA ONLINE's CEO Stepan Zotov. "There was no dispute between our inner gamers and businessmen when we made close acquaintance with Black Gold Online. We love the game and we are positive about its bright future on Russian market."
For more info, visit (http://bg.gamexp.ru/)
Karos Online has issued a new press release with details of its next closed beta phase. The new beta phase will take place from October 23rd t...
by MissyS
Oasis Games Ltd, a leading independent publisher, today announced its in-game events for the month of November for Naruto Online.
by MissyS
Nutaku.com announced the North American launch of Hero Zero, a free-to-play superhero browser game.
by MissyS