Knight Age Announces Open Beta Date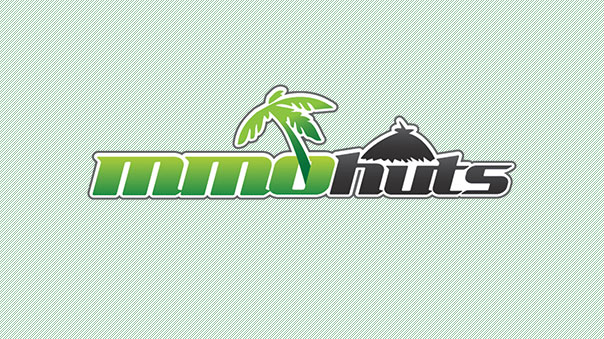 Joymax has announced that Knight Age will begin its open beta on August 28.
Knight Age hosted its closed beta from July 10 until July 17, and had a brief outage on its website due to a high number of visitors. To help ease the load for open beta, Joymax will make the client available for download early, on August 14. Players who participated in closed beta will only need to patch their client, rather than redownload.
Open beta will also feature new content, including the 50 v 50 guild battles and the Pupa pet system.
Joymax also publishes Silkroad Online.
Knight Age Gameplay Screenshot

Source:
Knight Age, The First Ever Riding-Action Fantasy MMORPG, Begins Open Beta This August!

Ride Your Warhorses to Battle for OBT August 28th

AUGUST 03, 2012— Joymax, leading online game developer and publisher widely known for Silkroad Online and Digimon Masters, today announced the hotly anticipated date for the open beta of Knight Age. Players will be able to once again mount up and enter into a daring combat in this fantasy MMORPG beginning August 28th. To pre-register for the open beta, squires simply need to have a Joymax account, which can be created at http://www.joymax.com/KnightAge/

"We learned some tough but valuable lessons about both the popularity of Knight Age and our ability to support a massive number of people who want to dive right into the game when we launch," said Nam-Chul Kim, CEO of Joymax. "We've also used the mountain of user feedback acquired through our forums and Facebook to make numerous small adjustments that will streamline the beta experience for everyone."

Knight Age was first introduced to the public via closed beta July 10th through 17th. Its initial launch generated so much traffic, the Knight Age website had to be temporarily shut down to control the massive influx of visitors.

To ensure all interested players can jump straight into the action come August 28th, the Knight Age client will be up on the site to download on August 14th and can be pre-loaded any time before OBT begins. All players who joined during Closed Beta Testing only need to update the patch by launching their current game. Skip the long wait by having your client ready before Open Beta begins!

The Open Beta will also introduce a variety of new content that was unavailable during closed beta, including the much anticipated 50 versus 50 guild battles. The lauded Pupa system, which allows players to raise, breed, and mould their companion pets into the ultimate fighting machines, has also been expanded. Pupa can be specialized in a variety of way, including becoming monster hunting champions or a lean, mean PVP machine.

Knight Age, a 3D fantasy MMORPG, will take players through a vast world of Knights battling against a malicious God. Featuring a unique riding-action where-unlike other MMORPGs-Knights can perform elaborate attack skills on mobile mounts. Knight Age provides a one-of-a-kind combat system that is carried out on rides with each providing different types of power-ups!

This is all in addition to Knight Age's numerous game feature, such as the colossal PVP system pitting 50 allied knights against 50 opposing knights, the Battle for Excalibur where players battle against 100 other players for the legendary sword, as well as the Pupa pet system where raising a strong companion.
Next Article
WEBZEN announced today the release of its latest update, Season 14: Part 2 for its classic MMORPG MU Online.
by MissyS
CCP lays out streaming plans, including a free Twitch stream, for the upcoming EVE Fanfest 2014.
by MissyS