Kitsu Saga shuts down July 14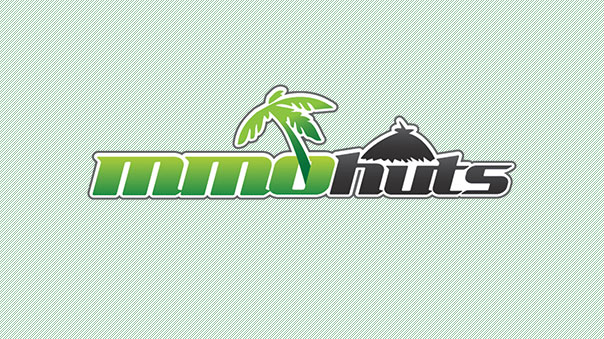 Kitsu Saga will be shutting down entirely this Thursday, July 14.
Aeria Games cites that the game did not "bounce back" despite content improvements and updates. Players who spent AP since May 2 will get a 100% AP refund, and the server has a 10x boost of loot drops, energy and experience gains until its shutdown at 3pm Pacific.
Aeria Games also publishes Grand Fantasia, Eden Eternal, and Dream of Mirror Online.
Kitsu Saga Gameplay Screenshot

Source:
Dear Kitsu Saga Players,

We regretfully inform you that on July 14th, 2011, Aeria Games will be closing the Kitsu Saga servers permanently.

As many of you may be aware, we had high hopes for Kitsu Saga. Unfortunately, even after all the improvements, content updates and additional changes added, the life of Kitsu Saga did not bounce back fast as we had hoped. So despite our best of efforts we are no longer able to support the game.

This was a very difficult decision for us and has only been made after much deliberation. We like thank those who played Kitsu Saga and especially those who stuck with it through the more difficult times.

Again, we apologize to you for these unfortunate circumstances.

Shutdown Schedule
We have put together a schedule that will lead into the item mall and server final shut down.

Item Mall Closing: 07/01/2011 @ 3pm PST
Server Shutdown: 07/14/2011 @ 3pm PST

AP Spender Compensation:
As a thank you to our customers we have decided to return 100% of the AP spent to all Kitsu Saga to players within the last 60 days from today (May 2nd, 2011-July 1st, 2011). However, because of the large nature of refunds, please allow up to 7-10 business days after July 14th, 2011.

Free Loot Box:
The end is near so go out with a bang! Get FREE AP items here.

Server Bonus
We will also be giving 10x server bonuses of Loot, Energy and XP until the shut down is complete.
Next Article
Avalon Lords: Dawn Rises is a true RTS game being developed by Animus Interactive Inc.
by ApocaRUFF
Lunia Chapter 7 content update released. Lunia adds ten new stages, a new raid area, plenty of new items and much much more.
by Guest
Swordsman is leaving Open Beta and officially launching on July 29.
by MissyS