Kings and Legends Enters a Dark Descent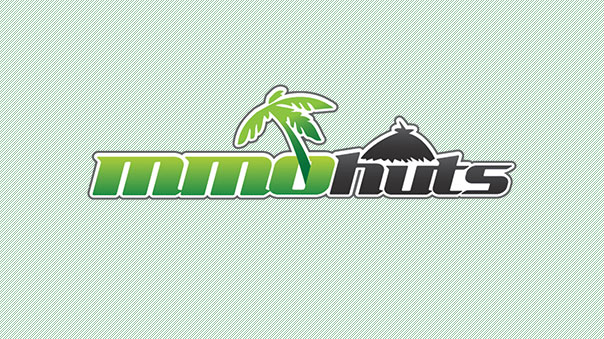 Kings and Legends, the unique card-based, free2play browser title, announced today the launch of its exciting new update, "Dark Descent." This latest update will feature brand-new cards with entirely new abilities, increased level caps, a new continent and a host of exciting new features for the card battling MMORPG.
"Dark Descent" will take players on a wild ride as they are introduced to a variety of new Halfblood and Undead cards including four new booster packs! The latest cards have entirely new abilities that will offer completely new tactical possibilities to players. Additionally, players will discover a brand new continent to conquer; Draglasar. This new continent for players who have already conquered Elyria offers even more varied and difficult PvE challenges and success there is that much sweeter with many new rewards on offer for completion of each stage!
"With the new update of "Dark Descent" we will again radically increase the content with the all new cards, abilities, boosters and maps which our ever-growing community has been asking for," said Alexander Reitsma, Managing Director of Kings and Legends publisher GameSpree. "We are sure that we will see new tactics coming to the fore from both experienced players and the thousands of new players we see discovering the game each day."
With the new update there also comes a level cap increase from 50 to 60, and a new Lucky Draw system. Active players can now draw the all-new cards via the Lucky Draw system on a daily basis and get multiple picks from the draw for playing on successive days. Other features include a new boss dungeon offering never before seen equipment as well as new skill cards for each class of hero.
Due to the new content and the large volume of expected users Kings and Legends will also be opening multiple new servers in the next days to accommodate the rush of players they have seen after previous updates. The game also continues its international expansion with the start of the German Open Beta this week.
Stunlock Studios has announced that it will officially launch Battlerite Royale on February 19, 2019.
by MissyS
Black Command is Capcom's covert mercenary strategy game, and it's now live on both iOS and Android. Players control their own PMC.
by Ragachak
HiRez Studios has just concluded a livestream showcasing key changes to itemization and a few god buffs and nerfs coming with the start of Sea...
by DizzyPW