Karos Online official launch: April 9th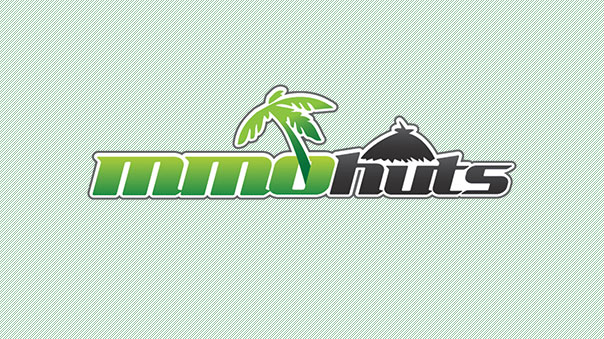 Karos Online has made an official announcement to its final launch date: April 9th of this year. Servers will go down on April 5th to prepare for the launch, and reappear on the launch date. Several community events are planned up to and during the launch.
Karos Online is an MMORPG developed by Galaxy Gate, who also developed Last Chaos. While it has many typical MMORPG elements, Karos Online also offers alternative advancement through its Fletta system, a strong player economy, and massive guild versus guild PvP systems.
The Original Press Release:
Karos Online: Commercial launch announcement

Seoul, Korea – Thursday, March 25th, 2010 – "Karos Online – The War Begins!" Following a very productive beta test, NHN Corporation is very happy to announce that its free-to-play fantasy MMORPG Karos Online will launch commercially on Friday April 9th with an additional server, revamped official website and brand new cash shop, where players can purchase items to make their game experience more convenient. Karos Online will be taken down on April 5th to prepare for the release, and a short outage is planned for the official website at the same time in order to launch the updated version. The game servers will reopen on April 9th with richer gameplay than ever before, and lots of improved features. Following the commercial release, NHN will be continuing its commitment to improve and develop Karos Online in response to player feedback, with frequent updates to the game.

The Karos Online official website is hosting several special events this week to celebrate the launch: Drop In and Win a great prize just by logging into the website daily in the run-up to release, and cast your vote in the Name That Server poll to christen Server #2. Got a funny, tragic and/or awesome story to share about Karos Online? Earn your moment in the spotlight (and maybe a little something extra!) for sharing Fan Fiction in the forums. Many more activities and events are planned for the Karos Online launch, so for all the latest game and community news, visit www.karosgame.com, become a fan of Karos Online on Facebook at http://www.facebook.com/pages/Karos-Online/78475753869, and/or follow @KarosOnline on Twitter.
Next Article
NGames has officially launched Ragnarok Journey, their latest MMORPG, and it's available on the Game 321 site!
by Ragachak
After only 10 months working with Epic's Unreal Engine 4, Skara —The Blade Remains, a free-to-play multiplayer online game, is preparing t...
by Mikedot