Knight Age Announces Open Beta Contests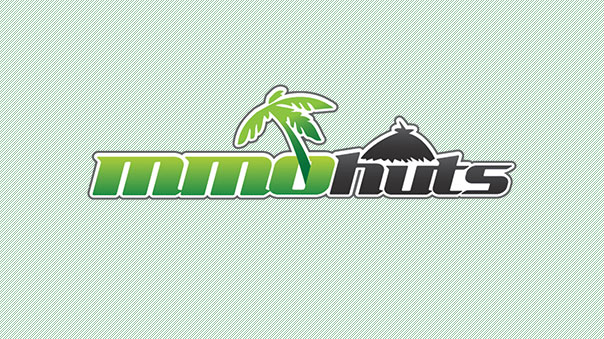 In response to its upcoming open beta, Joymax has announced several events upcoming for Knight Age.  17 total events from now until the undisclosed end of open beta have been planned.
Players can obtain a variety of different prizes, including new character bonuses, in-game pets (that will carry over into the official launch), and even the chance at a brand new laptop.  Additionally, because of the success of the Facebook like campaign, open beta players will receive 100% extra experience for the first week, with extensions being added for additional likes.
Joymax also publishes Silkroad Online and Digimon Masters Online.
Knight Age Gameplay Screenshot

Source:
Win An Amazing Laptop For Knight Age Open Beta Pre-Registration

Events Going On Now And Through Open Beta

AUGUST 15, 2012— Joymax, leading online game developer and publisher widely known for Silkroad Online and Digimon Masters, today launches the start of their exciting Open Beta Contests for the upcoming free-to-play MMORPG, Knight Age. Players are counting down the last fourteen days before the fantasy MMORPG enters open beta on August 28th! With more than a dozen contests planned, now's the best time to be a Joymax player. To pre-register for the open beta, players simply need to have a Joymax account, created at http://bit.ly/GKAPortal0814.

Several pre-open beta contests open today, with a total of 17 different events planned between now and the as-of-yet unannounced end of open beta. Prizes include numerous in-game items, including a generous bundle of helpful goodies for players when they first log into the game, to Pupae (in game pets) which will carry over to the game's launch later this year, and even physical prizes like a brand new fully loaded laptop!

"We wanted every players to have a chance to win something, while still retaining strong competition for the ultimate grand prize of an amazing gaming laptop." said Nam-Chul Kim, CEO of Joymax. "Players can watch for all the contest starting dates on the official Knight Age Facebook and Twitter."

With a total of 17 events and activities, players will have plenty of options to enter via the Joymax website, the Knight Age Facebook at http://bit.ly/GKAFB0814, and in-game once the open beta launches in just two short weeks. Knight Age's official Open Beta is scheduled to begin August 28th, and excited players can already download the open beta client at http://bit.ly/GKADL0814. Participants of the closed beta simply need to run their client on the day of Open Beta Test launch to get the latest patch.

Participants of the closed beta will be thrilled to see several popular events will be returning to Knight Age's open beta. To celebrate over three thousand Facebook 'Likes', a double experience buff will be cast on all players during the first week, with additional buff extensions as more 'Likes' come. What will 10,000 'Likes' bring? Only Joymax knows, but players will be thrilled to find out!

Knight Age, a 3D fantasy MMORPG, will take players through a vast world of Knights battling against a malicious God. Featuring a unique riding-action where-unlike other MMORPGs-Knights can perform elaborate attack skills on mobile mounts. Knight Age provides a one-of-a-kind combat system that is carried out on rides with each providing different types of power-ups!

This is all in addition to Knight Age's numerous game feature, such as the colossal PVP system pitting 50 allied knights against 50 opposing knights, the Battle for Excalibur where players battle against 100 other players for the legendary sword, as well as the Pupa pet system where raising a strong companion.

Players looking for all the juiciest tidbits, such as daily game information, character tips, and plenty of screen shots can check out Knight Age's Facebook at http://bit.ly/GKAFB0814, or Twitter at @OfficialKnightAge.
Next Article
As Divinity: Original Sin nears its June 20th release date, the team at Larian Studios unveils a limited-supply Collector's Edition, feat...
by Mikedot
Tomorrow, Daybreak Games will be releasing the Coirnav Progression Server to celebrate Everquest's 19th Anniversary.
by Ragachak
Webzen revealed a new strategy title, slated to arrive in the first half of 2018, entitled 'First Hero'.
by Ragachak