Requiem Olympic Events to Continue This Weekend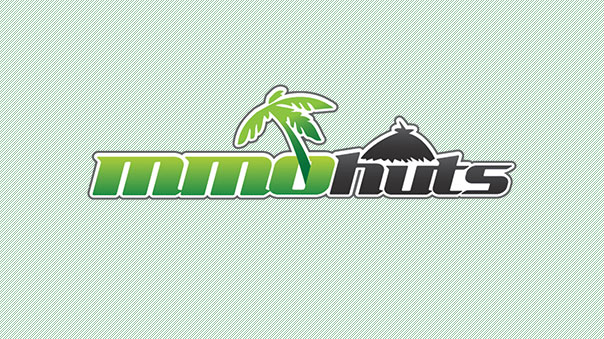 Gravity Interactive has reminded players that the Olympic events for Requiem will continue this weekend, starting on Saturday, August 18.
Players who compete in the Ethergian Olympics have a chance to win GoCash in increments of $100, $75, and $50.  The events include a timed raid race, where the fastest group to clear earns the victory.  Also included in the weekend events are a long distance swimming race, a hunting and gathering competition, and the Rex Race, to receive bonus speed to your mount.  More information can be found on the Requiem website.
Gravity Interactive also publishes Ragnarok Online and Maestia.
Requiem Gameplay Screenshot

Source:
STILL A CHANCE TO WIN GOLD IN REQUIEM: MEMENTO MORI OLYMPIC WEEKEND

Dark-Fantasy MMO Hosts Ethergian Olympic Event This Weekend And Heads to Facebook Later This Month

Marina del Rey, California – August 15, 2012 – Gravity Interactive, a publisher of exciting massive multiplayer online role-playing games (MMORPGs), today announced its Ethergian Olympics Event for the popular dark-fantasy MMO, Requiem: Memento Mori. There's still a chance to go for the gold this weekend with four exciting Ethergian Olympic events! Players should also be on the lookout for Requiem: Memento Mori on Facebook launching next month. Head to http://www.playrequiem.com/ for that last chance at Olympic Gold!

Beginning Saturday, August 18th players can participate in four exciting Olympic events for a chance to win Gold, Silver or Bronze medals worth GoCash in increments of $100, $75 and $50 respectively. Events include: Raid Party Time Trials where participants will receive up to two RAID Reset from the Registering GM character before beginning and Hunting and Gathering where players can participate after finding and defeating a miniature boss.

The weekend's events will also include a Long Distance Swimming Race, Raid Party Timed Trials where participants will receive a free RAID Reset, a Hunting and Gathering Competition, and Rex Races where players will receive a Mount +60% Movement Speed from the observing GM Character! New and current players are urged to sign up now for their last chance at Olympic gold!

To join in the competition and download Requiem: Memento Mori visit: http://www.playrequiem.com/events/545
Carbine Studios has taken PAX East 2014 by storm with an all-access showcase for their upcoming Fantasy / Sci-Fi MMORPG: WildStar.
by Mikedot
Beasts vs Bots is a fast-paced real-time strategy game tailored for touch control on mobile phones and tablets.
by MissyS
2014 was a little like the story of David and Goliath for the online gaming industry. We saw the rise of the indie developer and the humbling ...
by MissyS