Karma Online announces open beta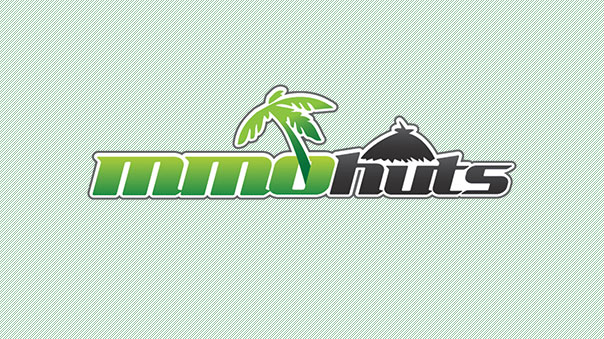 Karma Online: Prisoners of the Dead, which recently launched its pre-open beta, has announced that its open beta will launch on August 2, and run until August 16.
The open beta will add ten new maps (including Holy Ground), two new characters (Gunther and Karl), and 11 new weapons, nearly doubling the current weapon count in game.
Karma Online is published by Joymax, which also publishes Silkroad Online.
Karma Online: Prisoners of the Dead Gameplay Screenshot

Source:
KARMA ONLINE: PRISONERS OF THE DEAD REVEALS THE NEW CONTENT FOR ITS OPEN BETA IN AUGUST

Joymax Pulls The Trigger On Open Beta August 2nd With The Introduction of New Maps, Characters, Weapons And More!

Seoul, Korea, July 19, 2011 – Joymax, a leading online game developer and publisher, announced today the details behind the all-new gameplay experience players can expect in its upcoming World War II game with a zombie twist, Karma Online: Prisoners of the Dead, when it launches its full open beta August 2nd. Developed by Dragonfly, the creators behind Quake Wars Online and Soldier of Fortune Online, the game has just finished it pre-open beta and is now pleased to announce the details behind the all-new Maps, Characters, Weapons and more that FPS fans will experience with the launch of the open beta program that will run from August 2nd through August 16th. To sign-up to become a beta tester, or learn more about the game, players can visit http://www.joymax.com/karma/

"We were astounded by the popularity of the pre-open beta, and would like to thank the thousands of players who have helped to continue to grow what is already a fantastic community," said Joymax CEO, Nam-chul Kim. "With the open beta scheduled to begin in early August, we are now hard at work pouring through the community's feedback to shape and expand the next stage of the beta program to make Karma Online an amazing player experience."

The open beta will run from August 2nd to 16th and will introduce ten new maps including the Holy Ground map (team death-match mode) where opposing teams will need lightning fast reactions as they compete against one another in a church with a series of dark and claustrophobic underground tunnels. The open beta will also introduce two new characters that players have not yet been able to play as, Gunther and Karl, and a further 11 new diverse weapons bringing the total weaponry so far to 25, with more to be revealed and launched as the game nears its official launch.

Developed in conjunction with Dragonfly, and published by Joymax, KARMA Online: Prisoners of the Dead is the newest installment in the KARMA Online series, the top online first-person shooter series in Korea. Players go back in time to World War II, where they must choose to side with the Axis or Allied powers and join the fight for global victory – with a zombie twist. In this virtual and historical simulation, players will be up against enemy troops as well as hundreds of the walking dead from the remains of the catastrophic battle. KARMA Online: Prisoners of the Dead will be available in English, German, Spanish and Turkish.

To become a fan of Karma Online: Prisoners of the Dead, players can visit http://www.facebook.com/#!/KarmaPOD or http://twitter.com/karmapod and http://www.youtube.com/user/KarmaPOD
Next Article
Still, Silkroad-R does help inject some life into the game with all of its improvements, most notably the increased experience gains.
by MissyS
With CO's next expansion coming in June, Conquer Online is going to enter the Jiang Hu Age and will bring a new taste of battle!
by MissyS