Karma Online announces June closed beta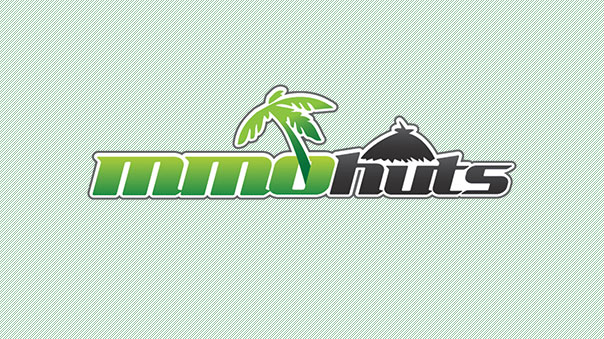 Joymax has announced that Karma Online: Prisoners of the Dead will launch its closed beta on June 7. The beta will run until June 21.
The client is available for download as of today for those who want to get a head start on downloading and installing the game. Players who register and log in during the closed beta can also have a chance to win the Golden VT40 Bayonet.
Joymax also publishes Silkroad Online.
Karma Online Gameplay Screenshot
Source:
KARMA ONLINE: PRISONERS OF THE DEAD LOCKS ONTO CLOSED BETA TEST DATE

With The Launch of The Official Closed Beta Homepage Today, Players Should Prepare To Get Zombie-Proofed For Closed Beta Starting June 7th

Seoul, Korea, May 31, 2011 – Joymax, a leading online game developer and publisher, announced today that Karma Online: Prisoners of the Dead will open fire June 7thwhen its closed beta begins.  Those wanting to jump right into the game can download the client starting today by visiting the Karma Online: POD official website at http://www.joymax.com/karma/ so they can avoid the rush and be ready to play first thing on June 7th.

"We plan on a short but fruitful closed beta, and definitely look forward to player feedback," said Joymax CEO, Nam-chul Kim. "It is a rare opportunity for FPS fans to dive into our complex system as they bond over taking out enemies and zombies and hopefully build strong relationships that will turn into clans as we lead into Open Beta and launch!"

The closed beta will run from June 7th to June 21st, so players will have a two full weeks to enjoy blasting both their opposing faction's players as well as hordes of zombies waiting to prey on the weakest member of any team.  Players can use this time to experiment with different skill builds and weapons before deciding on a final set for open beta and beyond!

For a limited time, players who register with the Joymax portal at http://www.joymax.com/portal/ and log in to the KARMA beta will receive a weapons bonus for the Closed Beta Testing phase, the much-coveted Golden VT40 Bayonet, a knife that will slice even the most obstinate enemy.  Simply register and log in during the beta period to be awarded the bonus content.

Developed in conjunction with Dragonfly, and published by Joymax, KARMA
Online: Prisoners of the Dead is the newest installment in the KARMA Online series, the top online first-person shooter series in Korea.
Players go back in time to World War II, where they must choose to side with the Axis or Allied powers and join the fight for global victory – with a zombie twist.  In this virtual and historical simulation, players will be up against enemy troops as well as hundreds of the walking dead from the remains of the catastrophic battle.

To become a fan of Karma Online: Prisoners of the Dead, players can
visit http://www.facebook.com/#!/KarmaPOD or
http://twitter.com/karmapod and http://www.youtube.com/user/KarmaPOD
.  Players should also keep an eye on the Facebook and Twitter pages for download mirror options for the closed beta client.
Next Article
Billion Lords RPG is presently available for Pre-Registration on the Play Store and iOS store.
by Ragachak
Mad Otter Games have unveiled a new story for Villagers & Heroes, which hints at a new expansion, in the form of a book.
by Ragachak