Western patch arrives in Cross Fire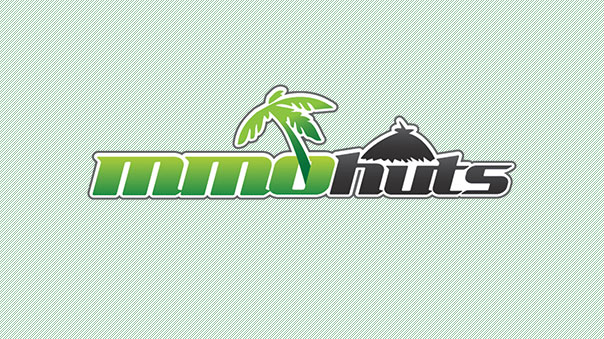 A new western-themed patch has been released for Z8Game's Cross Fire.
The update adds a new elimination map, Tombstone, which features a deserted desert town. New weapons are the Rose Combat Axe, Rose Grenade, FR-F2, and Blue Smoke; along with the new Operation Set items that include Helmet A-Type, Protection Goggles, Radio Backpack, and a Compact Radio. The update also adds a new in-game messenger system.
Source:
CROSS FIRE KICKS THINGS UP A NOTCH WITH A WESTERN THEMED CONTENT UPDATE

Now Live, The Update Features New Weapons, A New "Tombstone" Map And A Whole Lot More

Toronto, CANADA – May 31, 2011 -G4Box Inc., a North American publisher and distributor of interactive entertainment media announced today it has launched its latest monthly content update for its online military shooter, Cross Fire.  The new patch is Western themed and offers an all-new elimination mode map, new in-game messenger system, new weapons and character items and new Cross Fire ribbons.  Players can experience all the fun at http://crossfire.z8games.com/ The new patch includes the following features:

.New Elimination Map – Tombstone
In dry, deserted desert town players must fight to be the last team standing in this dusty elimination map.  Players can pick up weapons at the start of the game and fight until ultimately one team is left standing in the dust.

.New Weapons – Rose Axe
This axe variant is more than just a thorn in your enemy's side!  New weapons include: Rose Combat Axe (Knife) (ZP Rose Crate), Rose Grenade (ZP Rose Crate), FR-F2 (Sniper) (ZP FR-F2 Crate); Blue Smoke (GP)

.New Items – Operation Set
Available only to players of higher levels, these new items give players extra experience and a sleek new look.  Operation Set items include Helmet A-Type, Protection Goggles, Radio Backpack and Compact Radio.

.New In-Game Messenger System
Players can send a limited number of messages to communicate with their friends and clan-mates to organize matches and correspond.

"This fun western-themed patch features a massive amount of cool new content from weapons to maps, items and more," said Jason Yang, CEO of G4Box Inc. "Cross Fire players are already burning up the forums talking about all the fun new content."

Cross Fire is a free online military first-person shooter for Windows PCs. Players assume the role of either a Black List or Global Risk operative and compete in various modes of play including Team Death Match, the Mutant infested Mutation Mode, attack and defend Escape Mode, and the exclusive stealth-action Ghost Mode. Cross Fire includes a military ranking system, in-game friends lists, an integrated clan system, deep character customization options and social media integration via the Cross Fire website. Cross Fire is part of the Z8Games platform of free-to-play games.

Cross Fire is free-to-download-and-play. Visit the Cross Fire homepage
at: http://crossfire.z8games.com
For more information about G4BOX visit www.g4box.com.  For more information about the Z8Games lineup of games please visit www.z8games.com.
Next Article
League of Legends offers its overview of Kindred, the first of its kind hunter designed for roaming the jungle, spreading fear and uncertainty
by DizzyPW
Sandbox MMO Trove received a free update today, entitled "Crystal Combat" and it's launching on PC today.
by Ragachak