Joy to the World – in Digimon Masters Online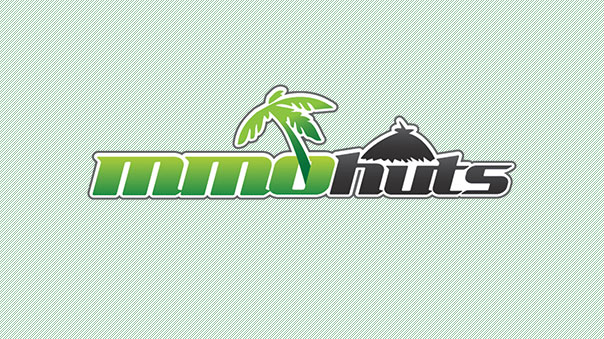 Digimon Masters Online has released its special holiday event for 2011: "Joy to the World."
The event update includes a special Christmas event that runs from December 13 until January 10, decorating maps in the holiday spirit and adding special holiday fun for players. The update also introduces two new Mercenary Eggs – WarGreymon and UlforceVeedramon, the latter of which is a Digimon Masters game exclusive. Also introduced is the Digimon Reinforcement System, letting players boost their Digimon's defensive abilities with a protective shield that changes color based on its strength.
Digimon Masters Online is published by Joymax, which also publishes Silkroad Online and Karma Online.
Digimon Masters Online Gameplay Screenshot

Source:
THE REAL AND THE DIGITAL WORLD COLLIDE ONCE AGAIN IN JOYMAX'S "JOY TO THE WORLD" UPDATE WITH CHRISTMAS HOLIDAY EVENTS

Exclusive Digimon & Digimon Reinforcement System Add To The Festive Cheer

December 13, 2011— Joymax, leading online game developer and publisher, today announced the "Joy to the World" holiday event for their popular MMORPG, Digimon Masters is now live.  The latest content update will showcase a variety of exciting new features including the first appearance of UlforceVeedramon in the Digital World, alongside a fun Christmas event running now until January 10th.  Players can experience all the action for themselves by downloading and playing the game for free on the Joymax portal at http://www.joymax.com/portal.

Based on the wildly successful Digimon anime series, Digimon Masters takes players on a raucous ride as they complete quests while acquiring new Mercenary Eggs and leveling up both their character and Partner Digimon as well as acquire new Digimon by hatching a variety of eggs.  The update brings in two additional Mercenary Eggs, which must be hatched using data found throughout the Digital World.  WarGreymon stomps onto the scene and is joined by UlforceVeedramon, who will make its first ever worldwide appearance and will be exclusive to the global Digimon Masters game – this is the only place to capture this elusive and highly desirable companion!

The content update will also include the new Digimon Reinforcement System (DRS), which players can use to increase their Digimon's defensive abilities. The DRS produces an awesome looking glowing protective shield around each Digimon that changes color based on shield strength.  In addition, to get players into the holiday spirit, aChristmas Event will start today, and run through January 10th, with maps being decorated in a festive Christmas motif!

A game for all players and all ages, Digimon Masters provides a simple interface coupled with an intuitive control scheme that is completely hassle-free.  With more than 1,000 characters featured from seasons 1 through 5 of the Digimon anime, not only is it faithful to the series' art design, Digimon Masters closely follows a story that will satisfy both loyal fans of the series as well as welcoming new gamers to the Digital World.  Digimon Masters' faithful recreation of the Digimon universe, as featured in the anime series Digimon Data Squad, is now being brought to the global market by Joymax.
Next Article
Armored Warfare: Update 0.11 coming November 17th
by Mikedot
East Legend revolves around a re-imagining of the journey to the west story where you follow the exploits of a priest who meets Goku.
by Ojogo