Jagex Announces Ace of Spades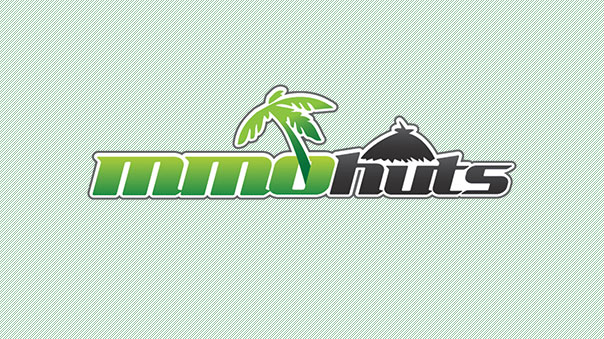 Jagex today formally unveiled details of its previously unannounced innovative shooter, Ace of Spades. The game, which has already gathered a loyal underground following during its prototype phase of 2.5 million installs, will launch on Steam in December 2012.
Ace of Spades is a retro-looking intelligent creative shooter that gives players complete strategic freedom over a battlefield they can evolve and built on throughout a game session.  Featuring up to 32 players, Ace of Spades destructible environments are only limited by the imagination of the players creating them. The game provides players with all the 'world-building' freedom of a voxel-based sandbox, but with the addition of competitive, team-based multiplayer FPS gunplay.
The game provides a rich and compelling experience to fans of first person shooters looking for a game which will allow them to express their creativity while satisfying their thirst for fast-paced gameplay. Creativity is key to succeeding in Ace of Spades as the game gives players the freedom to construct anything from simple bunkers to elaborate fortresses and tunnel networks. This adds a new and innovative component to the game giving players unrestricted freedom to plan their own battles, construct purpose-built defences, and adapt the environment in real-time, changing the course of the battle.
Ace of Spades seamlessly combines both combat and construction in real-time, players are able to utilise fortifications, coordinated assaults, stealth and strategy tactics in their attempt to achieve  one of a variety of set objectives or can design their own bespoke games and objectives to obliterate the enemy from the map.
Jagex CMO David Solari commented, "If you're tired of the same old first person shooters, coming out year after year with a fresh lick of paint and a hefty price tag, then Ace of Spades will tick all the boxes for you, offering an all action multiplayer featuring up to 32 player FPS combat and a fully customisable environment which will continuously develop throughout your battle."
Solari continued, "Despite keeping this game under the radar during development, it has still proved to be hugely viral with more than two and half a million players entering the prototype phase. Ace of Spades is set to take FPS to the next level, adding evolving tactics and strategy to twitch FPS gameplay. We have blended the artistic style of voxel-based sandbox games, such as Minecraft, with the class based combat of titles like Team Fortress, and added an extra dimension with real-time evolving battlefields to create a game which we firmly believe will appeal to FPS gamers looking for a bigger challenge."
The game, which has been developed by Jagex and a small team of talented independent developers, has been running a massively successful prototype since April last year which has been downloaded in excess of 2.5 million times and currently has 550,000 active monthly users. The full version Ace of Spades featuring an improved graphics engine and an armoury of new weapons will be available to download from Steam in December 2012 for a small one off fee.
Kabam today released Lake-town Expansion Pack for its popular mobile game The Hobbit: Kingdoms of Middle-earth, which is co-published with War...
by MissyS
Fans have been asking to see more early gameplay of WH40K: EC and the team at Behaviour is ready to respond with their first official live dem...
by Mikedot
The Shroud of Souls update for Neverwinter: The Cloaked Ascendancy is available today for Xbox One and PlayStation®4.
by MissyS