Outspark Raises Hell with Chilling Halloween Spookfest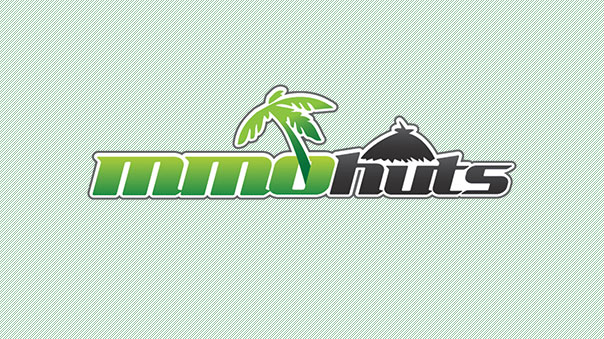 Outspark Raises Hell with Chilling Halloween Spookfest
San Francisco, CA – October 31, 2012 – Today Outspark treated its community of over 10 million registered users to a wonderfully wicked Halloween Spookfest. Here's just a sample of the haunted happenings:
For the first time ever, nightfall has descended on the wildly-popular party MMORPG, Fiesta Online, and ghosts have taken to the skies to welcome the mysterious Dark Pegasus galloping into town. The Jack-O-Lantern monster, master of untold evil, stirs up trouble as players scramble to collect vials of monster blood for valuable loot bundles that include EXP, a choice of costumes, and a mini-pet. Additionally, players can win elegant formal wear for upcoming holiday galas by participating in the Halloween Photobomb, a fun event where Fiesta characters are photoshopped into iconic movie scenes. There's also a supercool Halloween Parade taking place today, Wednesday, October 31, 2pm PT, on the Fiesta Teva server. Those seeking to dress up can check out the killer Halloween Trick or Treat Bags for a special one-day only BOGO promotion.
Luvinia Online, the lush free-to-play anime fantasy MMORPG, is full of sweets. Hunt for candies on a Monster Bash or GM-guided tour, and receive potions, gems, and wands that turn friends into pumpkin heads. Find the missing imps for even more goodies.
Dark Blood, the hit free-to-play hardcore arcade brawler, is also getting spooky as players introduce their DARK BLOOD BATTLE PETS to the Halloween Hell Knight. Bring him pumpkins found on dungeon runs to get Halloween Pumpkin Candies which are psychedelic healing lollipops that make heads and arms ginormous. Collect all two hundred pumpkins and the Avatar Pumpkin Head is yours.
Call of Gods, the free-to-play browser strategy sim RPG, has players killing zombies for valuable rewards including rare hero cards.
For details on these events and to PLAY FOR FREE, visit the websites of Fiesta, Luvinia, Dark Blood, and Call of Gods, and join the Facebook communities at http://www.facebook.com/outsparkfiesta, http://www.facebook.com/outsparkluvinia, http://www.facebook.com/outsparkdarkblood, and http://www.facebook.com/outsparkcog, and Twitter communities at http://www.twitter.com/fiestagame, http://www.twitter.com/luviniagame, http://www.twitter.com/darkbloodgame, and http://www.twitter.com/callofgodsgame.
Source – Email Press Release
Next Article
The War of Genesis: Battle of Antaria has officially released globally for iOS and Android, and was developed with a global audience in mind.
by Ragachak
Starting today, MU Online's Speed Event Server is officially live, offering double xp until April 10th.
by Ragachak