Intel Masters Season IX Annouced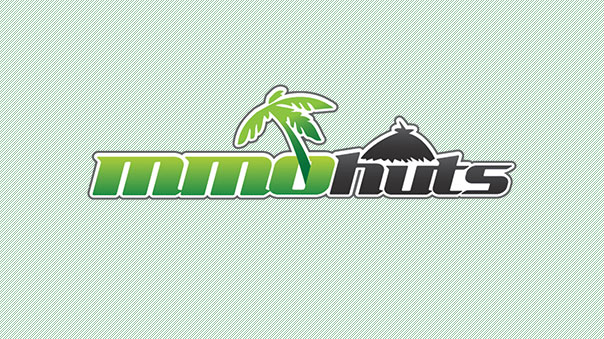 ESL announced today that the Intel® Extreme Masters' ninth season is to begin in China for the second consecutive year. Premiering in Shenzhen on July 16-21, the elite pro gaming tour will once again sweep the globe showcasing the best of competitive gaming.
Season IX's first event in Shenzhen marks the fifth time that the Intel® Extreme Masters visits China, the previous stops taking place in Shanghai, Guangzhou and Chengdu in past seasons. The 'Road to Shenzhen' begins June 1st, with the extended qualifiers for the event.
An integral part of the Intel® Extreme Masters and a constant since Season III, China has played host to some of the most impressive Intel® Extreme Masters events with over US$270,000 in prize money paid out in the region since 2009. The local community has been consistently eager to consume Intel® Extreme Masters tournaments: over 450,000 concurrent Chinese viewers tuned in to consume the Season VIII's League of Legends final in Katowice, Poland helping to break eSports records worldwide. Ahead of the upcoming season, Managing Director of Pro Gaming at ESL, Michal Blicharz, is eager to see records broken once again and explains the reasoning behind the Shenzhen event:
"With its tradition in eSports and continuously growing fan base, China is a sleeping giant in professional gaming. Last season the IEM recorded its highest Chinese viewership yet and we want to continue to involve Chinese gamers in global competitions. This is why we come to China every year."
The opening of the 9th Intel® Extreme Masters season marks the longest ongoing pro gaming event sponsorship in the world with Intel sponsoring ESL's premier competition since 2006. George Woo, Event & Sponsorship Programs Marketing Manager at Intel voiced his excitement ahead of the upcoming tournament series:
"Eight seasons long we've had one goal: to provide the best PC gaming technology to the best players from around the world. I couldn't be happier to see this goal extending into the ninth season of the Intel Extreme Masters. I'm confident that with the things we have in store, it'll be the best Intel Extreme Masters season yet!"
Intel® Extreme Masters Shenzhen will feature competition that will offer its participants a chance to qualify for the Intel® Extreme Masters World Championship in 2015. More details on the competitions and games will follow in the upcoming weeks. For more information please visit: www.intelextrememasters.com
A new update to Grand Chase introduces Playhouses and more.
by MissyS
We have an official release date for the mobile game from Miniclip/Tencent: Aug. 17th, the dogfighting/aerial combat title goes live.
by Ragachak
This afternoon, Smite revealed the patch notes for update 3.4, continuing changes in Season 3 and revealing the next God, Skadi.
by MissyS