Inquisition coming to Faxion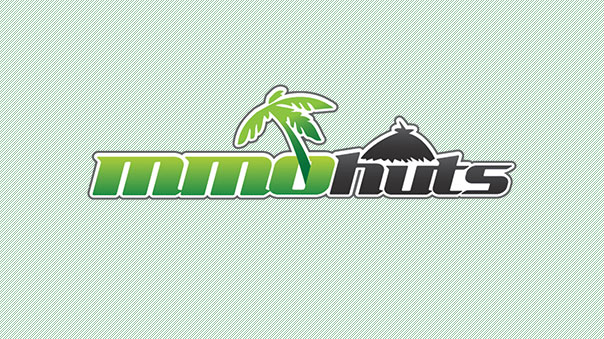 Faxion's next major update has been announced, and will include a new feature called the Inquisition.
The Inquisition will allow guilds to declare war against each other (including in the same faction); guilds can even recruit non-guild members into the conflict. Inquisitions are announced to the entire server, and are either ended by the strength of battle, a negotiated surrender, or the agreement to absolve the conflict. Leaderboard scoring, plus tokens, can be earned through Inquisitions.
The update will also introduce new equipment, combat improvements, and more protection for new players in Purgatory Valley.
Faxion is published by UTV True Games.
Faxion Online Gameplay Screenshot

Source:
Faxion Online rolls out official guild war system, cool new items

Austin, Texas-June 29, 2011- UTV True Games, an international publisher of multi-player online games, unveiled a major update coming soon to Faxion Online with the Inquisition, an official system for guilds to declare war against each other. Other new features include various improvements and optimizations in the game.

Guild leaders may wage war on other guilds-even within their own faction-by declaring an Inquisition at the Guild Hall, which is then announced to the entire community. Wars can last from one day to two weeks, with a commensurate cost to the guild. Guilds have the option to negotiate a surrender with the exchange of items and gold, request unilateral absolution with the forfeit of tokens, or battle it out to the bloody end. A new Leaderboard will track each guild's record, and non-affiliated players may be enlisted temporarily.

"PvP is what Faxion Online is all about, so the Inquisition is a formal system that allows guilds to beat the living hell out of each other in an organized manner," said Mike Madden, Director of Product Development of UTV True Games. "This system expands the number of enemies players may encounter exponentially, so they'll really have to watch their backs!"

In addition to the new Inquisition System, players will find many new items for purchase and discovery throughout the world, such as new wings and armor set, protections for new players in Purgatory Valley and combat tweaks.

"We're continuing to make changes and introduce new content based on player feedback," Madden added. "It's important to us that the players feel it's really their game."

The Faxion Online team is also currently holding a Twitter contest for guilds to submit their battle cries. The contest runs through Sunday, July 3.

For more information and to download and play the game, visit www.FaxionOnline.com
Next Article
Gloria Victis just received a massive update which adds a new fortress, Lordly Haven, to the in-game world.
by Ragachak
ArcheAge: Unchained is on the way soon, and Jason recently had a chat with Head of Development, Mervin Lee Kwai.
by Ragachak
Land, ho! Uncharted Waters Online, the historical massively multiplayer online role playing game (MMORPG), sails into brand new territory with...
by MissyS