Grand Chase Brings Dark New 20th Character UNO to NA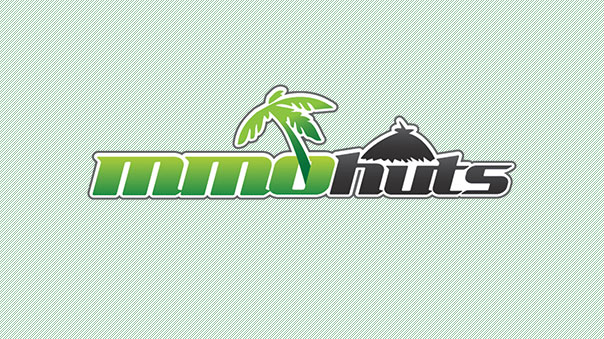 KOG Games today introduces one of the most impressive characters to ever debut in Grand Chase, Uno. Ascending from a pool of Highlander blood, spilled in a war they had no hope of winning; Uno is the 20th character in the popular, side-scrolling, fantasy MMORPG.
Developed in honor of the traditional MP style, side-scrolling brawler characters of yore, Uno is a hard-hitting, aggressive, blood-soaked embodiment of in-your-face melee warfare. At the same time, he personifies the very existence of the true anime-inspired heritage of Grand Chase.
Uno is voiced by none other than the celebrated anime voice-over legend Tony Oliver! As Rick Hunter in Robotech, Arsène Lupin III in Lupin III, Ulquiorra in Bleach, Minato Namikaze, Naruto's Father in the Naruto series as well as writing and producing the first episode of Mighty Morphin Power Rangers, (and many more) Tony has been a major part in the most popular anime series in the US. He now brings Uno to life with a bloodcurdling eeriness that is second to none.
The story thus far: 800 years ago a great battle left Sieghart in grave danger left to die amongst the war-torn waste of Archimedia. Nonetheless, by the grace of the Highlanders living deep in the ruins of Kounat, Sieghart was saved and was taught their great power. Meanwhile, the demon Ashtaroth had been furiously searching for the Highlanders, and by careless mistake, Sieghart lead an enraged Ashtaroth to the Highlanders and they were wiped out.
As Ashtaroth fell, Uno arose from the pool of Highlander blood. He possesses no knowledge of what he is or why he was born; he only realizes the hatred, horror and despair that eat away at him and the unquenchable thirst for the very essence of life … blood.
From far away Uno could sense that there was somebody was out there. Somebody who could explain his being, and save him from his monstrous existence and those he cared for. Then, he headed towards Aernas.
To give all players a chance to play as Uno, KOG Games will offer a temporary Character Slot for Uno absolutely FREE!… What's the catch? Level your Uno up to level 40 during the specified event time, and he's yours, absolutely free! Not only will you keep your level 40 Uno, you'll get a ton of reward items.
Players can visit, http://grandchaseonline.com/ now for all the latest information.
Next Article
For those that joined us in our excitement for the coming launch of Fighters' Club, we've received news of its closure.
by DizzyPW
Jagex reveals that Transformers Universe will soon be entering beta phases in plans for a Summer 2014 release.
by MissyS
Looking for something to do this weekend? Check out the best free game deals and Twitch Prime Loot!
by MissyS