Nutaku: New Gaming Portal Launches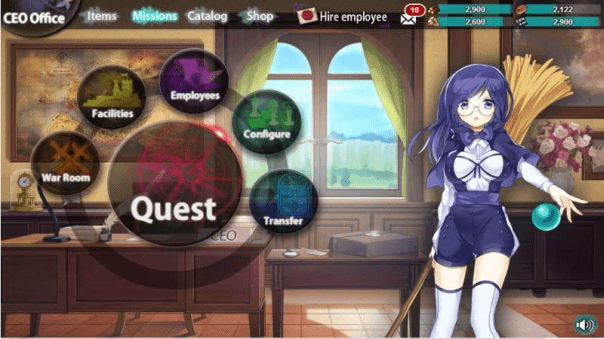 Nutaku.com announced today that it will launch its new online gaming portal, Nutaku.com, on November 5th, 2015. Nutaku.com plans to bring the greatest online games from around the world, and making them available in English, many for the very first time. Players can check out the full array of titles at www.nutaku.com
The first game available to play for free on Nutaku.com will be Kanpani Girls. Kanpani Girls is one of the most popular Japanese online RPGs, currently boasting over 1 million monthly active users. Developed by DMM, creators of Kantai Collection ("KanColle"), Kanpani Girls is a turn-based RPG adventure game that puts you in the role of the CEO of an all-girl mercenary company. Hire the best heroes you can find and send them throughout the world to accomplish deadly tasks and gather rare resources. There's a fortune to be made for the savvy corporate manager that can recruit, train and deploy the best talent. But you'll need to plan your strategy carefully because in the business of swords and sorcery, corporate takeovers can be deadly.
"We're excited to kick-off the launch of Nutaku.com by bringing two immensely popular titles to an English-speaking audience for the very first time." said Markos Antoon, vice president at Nutaku.com. "In the near future, our fans will have the opportunity to play some of the world's most immersive web and mobile games, including downloadable games and apps. Nutaku is opening up whole new audiences and we welcome talented game developers."
Other games available to play at launch on Nutaku.com include Angelic Saga a deck-building card strategy game featuring real time battles versus other players and fantastic powers, unique creatures and fearsome traps.
For more info, visit http://www.nutaku.com
Next Article
It's time for candles, snow, sleigh bells, mistletoe, reindeer, and all the other holiday trappings that make Winter so festive in the We...
by MissyS
The team behind Guns and Robots is proud to announce that their free-to-play shooter is going through complete makeover that will take place i...
by DizzyPW