Adventure Box: New Voxel-Based Game Creator Revealed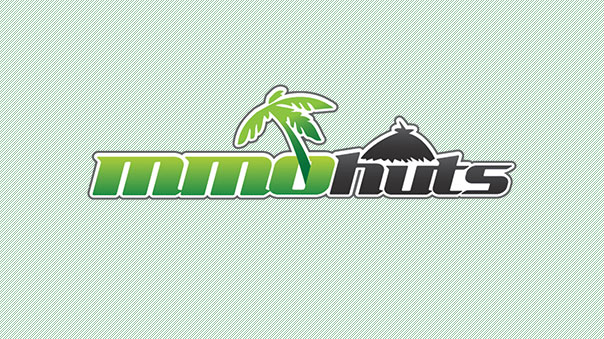 http://www.onrpg.com/wp-content/uploads/2015/03/mountainhouse-adventure-box.jpg

Happy L-Lord AB, the Swedish company behind the Adventure Box game, is attending the EGX REZZED gaming event in London 12-14 of March 2015. The company is allowing visitors to try out pre-views of both the Adventure Box Maker – which allows users to create and share their own web voxel games – as well as the first game made with the Maker, the companies own Role Playing Game (RPG) "The Rise of an Empire".
The Adventure Box Maker includes revolutionary new possibilities for the gaming community, especially for Minecraft fans. Starting April 2nd, 2015, Minecraft gamers can import their Minecraft worlds into the Adventure Box Maker. Once the Minecraft world is imported the user can choose to publish it at www.adventurebox.com . Since Adventure Box is played in the browser Minecraft worlds published through Adventure Box can be easily accessed by anyone online.
The full Beta of the Adventure Box Maker will be launched on April 17th, this version will include the story creation steps that allow users to create and share their own Role Playing Games.
"For the first time ever anyone can create their own computer games! We are excited to have all EGX visitors try out our Adventure Box preview. The player can start by importing a world they made in Minecraft, and add buildings and characters to give the world life", states Christopher Kingdon, CEO Happy Land-Lord.
Happy L-Lord AB is the company behind Adventure Box. Adventure Box allows users to create, share and play their own games and games others shared. Adventure Box also allows user to import worlds from Minecraft. Games are played in a web browser.
The Rise of an Empire is a free-to-play RPG, made with Adventure Box. The world has been devoured by ancient darkness, and ruins are all that remain of a once great civilization. It is up to the player to purge these blighted lands and restore what was lost.
ARK: Survival Evolved, announced today its broadcast schedule for the ARK: Survival of the Fittest competitive tournaments.
by MissyS
From now until September 15, GamesCampus is running a Gamers Appreciation Month for all of their games.
by MissyS
EuroGamez GmbH announced today that Granado Espada Europe will reveal the Armonia Episode 2 end of August. Armonia Episode 2 will show up the ...
by Mikedot