Fantasy War Tactics: Now Available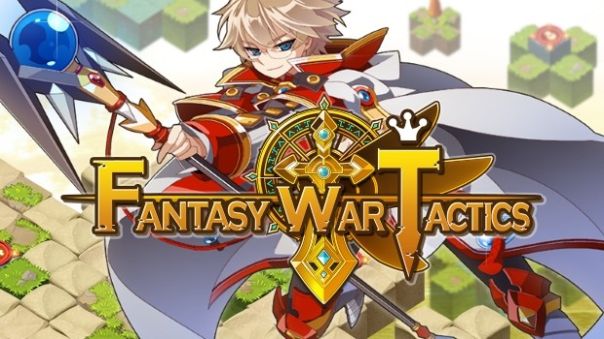 Magic and machines co-exist in Fantasy War Tactics, as NEXON Korea Co., Ltd. ("Nexon") (3659.TO), a worldwide leader in free-to-play online and mobile games, through its Korean subsidiary, NEXON Korea Corporation, launches the highly-anticipated strategy role-playing game (SRPG) today in 153 countries, including those in North America, Europe and Asia, for Android and iOS.
As an ambitious wizard bent on conquering the world, players make their way through Fantasy War Tactics utilizing their heroes' character skills, the terrain around them, and their friends to help them in the heat of battle. Featuring a vast map with more than 180 dungeons and 12 different regions, players will explore and plan their tactics as they face heroic challenges. Fantasy War Tactics also integrates player versus player (PvP) mode that enables social interaction by pitting friend against friend.
"Fantasy War Tactics brings together the classic SRPG gameplay style with a robust story that offers exciting challenges for gamers hungry for an epic strategy adventure," said Daehwon Kim, creative director, NEXON GT. "Tactical gamers from all over the world will enjoy this new twist on a classic genre as modern game elements combine with a nostalgic, anime feel."
To celebrate the game's launch, Nexon Korea will host special in-game events that include valuable prizes and rewards for players who participate. The publisher also is offering three new events starting today for players to celebrate the worldwide launch. The events will give players rewards including crystals, costumes and weapons. The launch events include:
"Login and Get Rewarded"
Running from Nov. 5 to 19
Login to the game for a chance to receive a pirate queen costume, a Legend Rebellion Sword, and 50 crystals
"Around the World in 8 Days"
Running from Nov. 5 to 19
Players that login for eight days have a chance to receive a new costume, a variety of golden equipment capsules
"Conquer the Tezen Island"
Running from Nov. 5 to 26
Players that clear the Tezen Island have a chance to receive bonus golden equipment capsules
For more info, visit https://fwar.nexon.com
Next Article
The Ascension system hits Kings and Legends in this new expansion.
by MissyS
GBE Games, a global publisher and distributor of interactive online entertainment media today revealed its all-new dungeon for its popular fan...
by MissyS
So here I am again in Plarium's latest, and in my opinion, best looking game yet, Nords: Heroes of the North.
by Proxzor