IGG announces Tales of Fantasy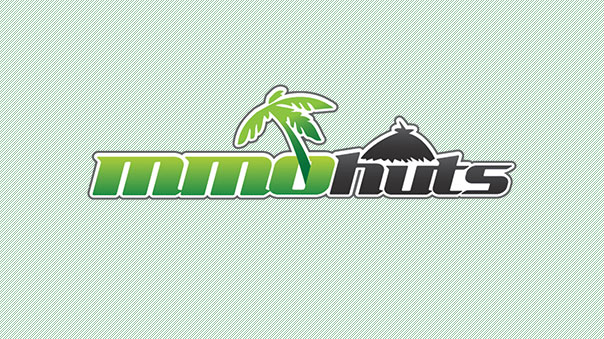 IGG has announced a new, upcoming MMO: Tales of Fantasy. (Not to be confused with the epic JRPG 'Tales of' series published by Namco-Bandai).
The MMO's main selling point is mounted combat. Players will be able to tame a variety of creatures in the wilderness and use them as mounts. Players can then fight astride these mounts – even switch mounts mid-battle. "Horse" races will also be available for players to compete in on their steeds. The game also features a way for characters to gain their own wings, and a crafting system.
Alpha testing should "begin shortly."
The Original Press Release:
Tales of Fantasy Announced by IGG and Preview Page Released

Tales of Fantasy ( http://tof.igg.com ), a spectacular 3D MMORPG was announced today by IGG( www.igg.com) .

Game Overview
Tales of Fantasy, the latest game in IGG's growing stable of MMOs, features a massive 3D environment centered on inter-faction warfare with an immersive history and storyline. Players can choose to fight for one of two powerful nations locked in constant conflict while working to thwart an even greater threat to both sides.

Background Story
The mighty civilizations of Ashland (a tribal community located in the west) and Bohren (a civilization with its roots in the eastern culture) long ago reached the limits of their tolerance for each other. Repeated clashes over religious views and cultural practices escalated over time. The results of all this tension ultimately led to war.

Game Features

Mounted Combat System
With a diverse collection of mounts available, TOF features a meticulously designed mounted combat system. Players can attack while perched atop their favorite mounts. Relive the awe of ancient wars dominated by cavalries as you charge alongside thousands of brothers-in-arms into the heat of battle!

Real-time Horse Racing Competition
For those racing fanatics out there, TOF has even incorporated a Horse Racing system. Players can use their mounts to race other contestants across a designated racecourse passing through various locations in the world of Elterra. Winners will be announced throughout the world and receive a title that adds to their character attributes as a reward.

Advanced Graphics Technology
TOF uses the most advanced 3D technologies available, from bump map algorithms and enarallax mapping to subsurface scattering, TOF's graphics are sure to wow players with an enhanced gaming experience.

The Tales of Fantasy alpha test will begin soon. Please stay tuned to http://tof.igg.com for all the latest news. All suggestions and comments are welcome on the official forum at http://forum.tof.igg.c om
IGG Also publishes Lords Online, Tales of Pirates, Altis Gates, Godswar Online, Angels Online, Wonderland Online, Voyage Century, Freesky Online, Zu Online and Myth War 2.
Next Article
The Unreal 4 powered squad based stealth action shooter Epsilon will be released on Steam Early Access this fall.
by MissyS
Webzen has announced the date for the launch of The Ruined Empire, Continent of the Ninth Seal's (C9) first expansion.
by MissyS