DemonsAreCrazy Launches on Steam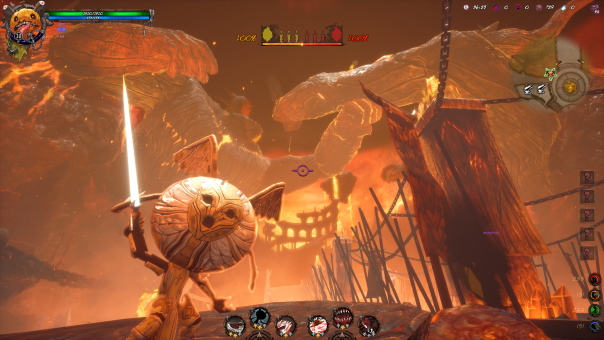 DemonsAreCrazy – an action-packed, atmospheric MOBA for PC – has left Early Access and is now available as a full Steam release.
Boasting a stunning rendition of Hell – with top-notch character designs, elaborate environments, and multiple gameplay styles to choose from – DemonsAreCrazy has players kill mobs and defeat demonic bosses in the "Seven Sins" PvP arenas, specialty PvE events, and several boss hunt campaigns.
In DemonsAreCrazy, the underworld has been ruled by Satan for eons – but Lord Satan goes AWOL and is immediately presumed dead by his demonic cadre. Lord Judge (his second in command) then decides that the underworld must hold its first-ever free elections to choose a new leader … a new Satan. In this election, whoever commits the most outrageous, destructive offenses wins – because in Hell, the biggest, baddest demon will rise through the ranks … and claim the throne!
To celebrate the launch, both Early Access veterans and newcomers can get their hands on special armor: "BetaCoats" for beta testers with a ranking of 6 or higher (check your email!) and exclusive "Outlaw Coats" for new players – available for a very limited time in the event shop. Finally, extremely rare "animas" (equipment) will be awarded to the top 100 players each week as a PvP ranking reward. This special event will end in two week's time, so hurry up!
Next Article
Aurora Studio will be at Gamescom this year with Ring of Elysium, giving players a chance to peek at the next Adventurer Pass season.
by Ragachak
Blizzard Entertainment has revealed at PAX East a new development for Hearthstone: the Curse of Naxxramas.
by MissyS
Starting today, interested players can leap into the Open Beta test for MMORPG Champions of Titan, on the IDC Launcher and Steam.
by Ragachak