Hyper Universe Ranked Season 1 Begins Today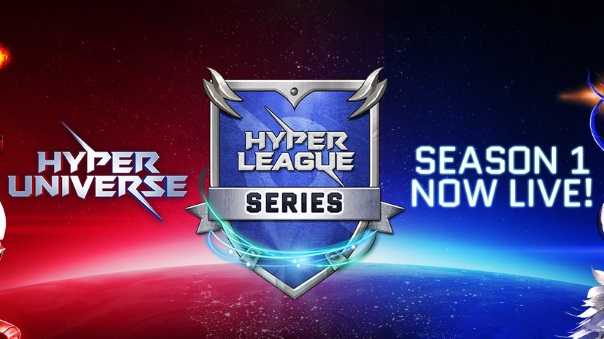 Get ready, Hypers, because competitive play is finally here for Hyper Universe! Ranked Season 1 starts today! All preseason ranks will be reset today and at the start of every season. Players can earn the Hyper League: Season 1 Emblem by playing at least one match. But if they make it to Gold or higher at the end of the season, they'll receive the Gold Hyper Selection Name Plate. Finishing 50 Ranked Matches and ending the season on Gold or higher will earn them the first-ever Ranked skin, Sonny Boy Sonya, given out at the end of the season. The latest update will also feature an all-new Hyper. Lyn is an extremely mobile Striker who excels at moving quickly around the battlefield using her Shift ability and uses Mana Bolts at key times to do the most amount of damage in a team or solo fight.
Lyn's skill overview includes:
Passive – Mana Infusion: Fills the dual crossbows with Mana to receive Max Mana-based Attack effects. Lyn's Max Mana will permanently increase whenever she defeats enemy Hypers;

Mana Bolts: Infuses crossbow bolts with Mana to apply special effects on Regular Attack and her attack skills. Can toggle on or off by pressing the skill key;

Rapid Shot: Fires four quick crossbow bolts forward, doing damage;

Draining Shot: Shoots arrows that steal the enemy's Mana
Starting today, players will be able to earn and show off new rewards for Lyn and all Hypers mastered. Players sticking with one Hyper and achieving higher levels with them will be rewarded at the following rate:
Level 2: 500 GP + 10 Story Points;

Level 5: 10 Equipment Slot Samples + 25 Story Points;

Level 10: Hyper Mastery Skin + 50 Story Points;
These new, stylish Mastery rewards can be found for free under the "Story" tab.
ESL, the world's largest eSports company, today announced that the Season 1 Finals for Blizzard Entertainment's StarCraft® II World Champ...
by Mikedot
Gravity Interactive has launched the latest expansion for Ragnarok Online - Port Malaya.
by MissyS
From today through to the 6th January, any player completing 20 friendly games will receive an exclusive Santa skin for in-game hero, Tony Tur...
by Mikedot