Hot Dance Party Steps Review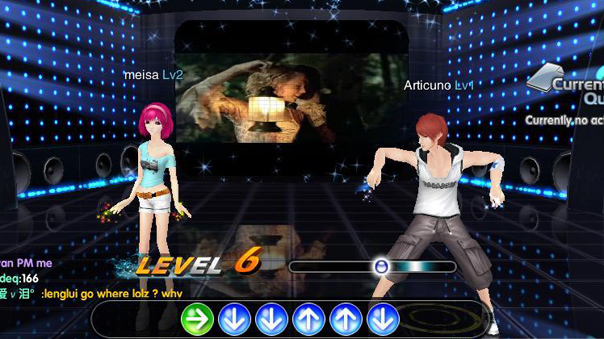 The music and rhythm gaming fad perpetuated by games like Dance Dance Revolution, Guitar Hero, and Rock Band hasn't given up the ghost yet. In fact, dance games are still a popular form of entertainment, and have even crossed over into the realm of MMOs with games like Audition Online and ShowUp. Cubizone, too, offers a dance rhythm game called Steps, offering the same real-time dancing competition to popular music with a few twists of its own.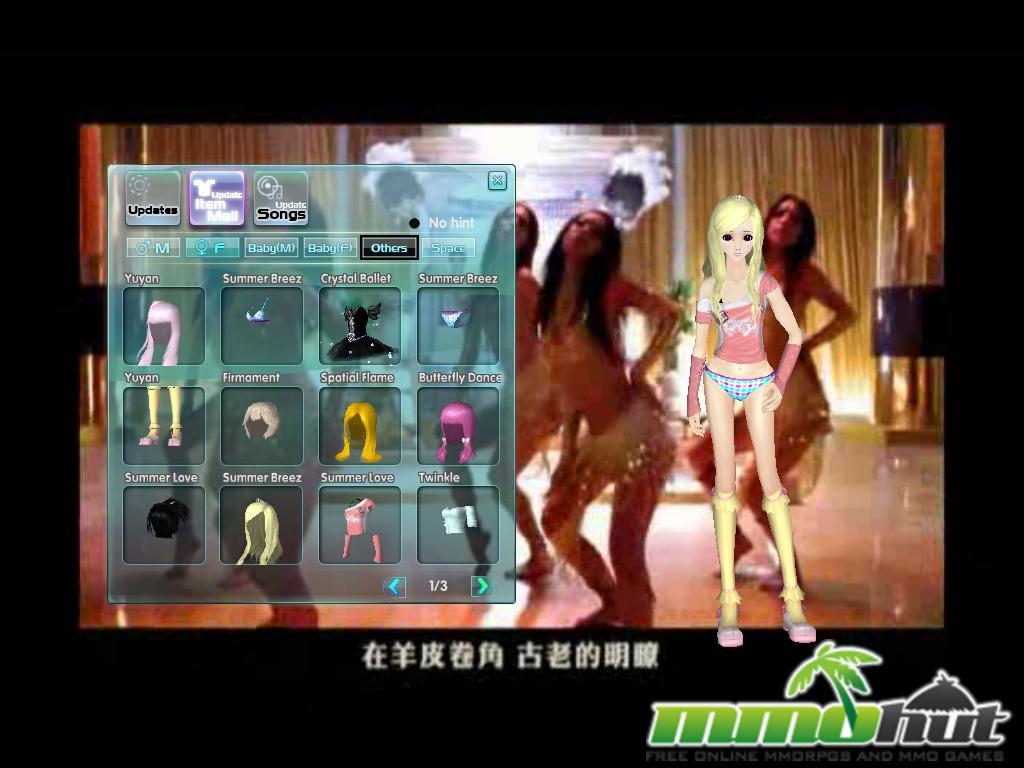 Choose Your Dancer
Like other Cubizone games, the sign-up process is a bit of a pain to go through, and also requires you to access your account and activate the game on the account page itself before being able to log into the game. Once you do, however, you'll be able to create your first dancer. Character options here are rather limited: you can choose one of two hair styles, tops, bottoms, and shoes, plus your style of dancing. All of these options can later be customized through the item mall, which has several different methods of payment, including coins and tokens earned through regular gameplay.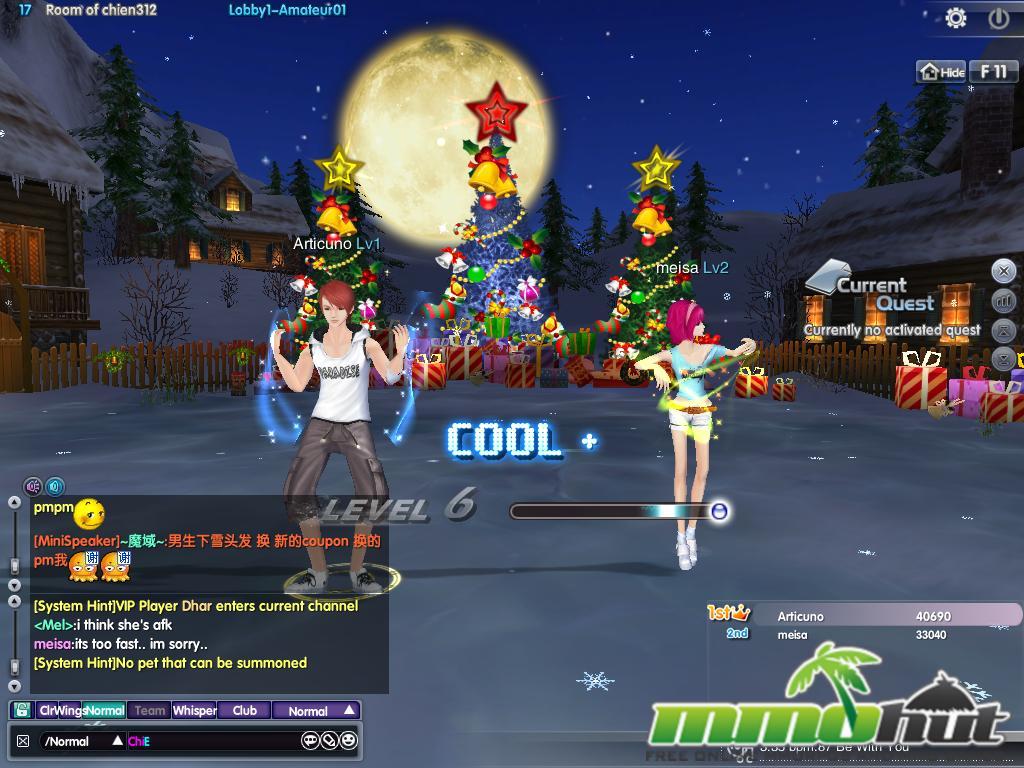 Shake Your Groove Thang
Once an avatar is created, it's time to hop right onto the dance floor. There are five various rooms you can participate in, from practice to DJ. Each room hosts its own lobby, allowing players to create rooms within and players to join; the difference between the rooms are in what modes are available to dance in. Rooms can be customized among several backgrounds, and both dancers and observers can hang out and chat in this small area. Dancers then choose a mode to play on, a background stage, and what song they'd like to dance to before hitting the floor itself.
Like many dance games, Steps uses an arrow system to input steps. However, these are not scrolled and hit on beat like DDR. Instead, players enter in the keys they see, lighting them up green as they get correct. Once an entire sequence is entered, they must then hit the space bar on beat as a ball passes regularly through a bar shown above the steps into a white area. The better this timing is, the better the moves and the better the score. While beginning modes only use four basic keys (up, down, left, right) and allow players the time to "miss" a beat (or several), harder modes remove this cushion, and a step series can be failed if it isn't made in time. These modes also introduce four more keys to a full eight key challenge. In short, dancing requires nimble fingers, moderately good timing, and a keen attention span.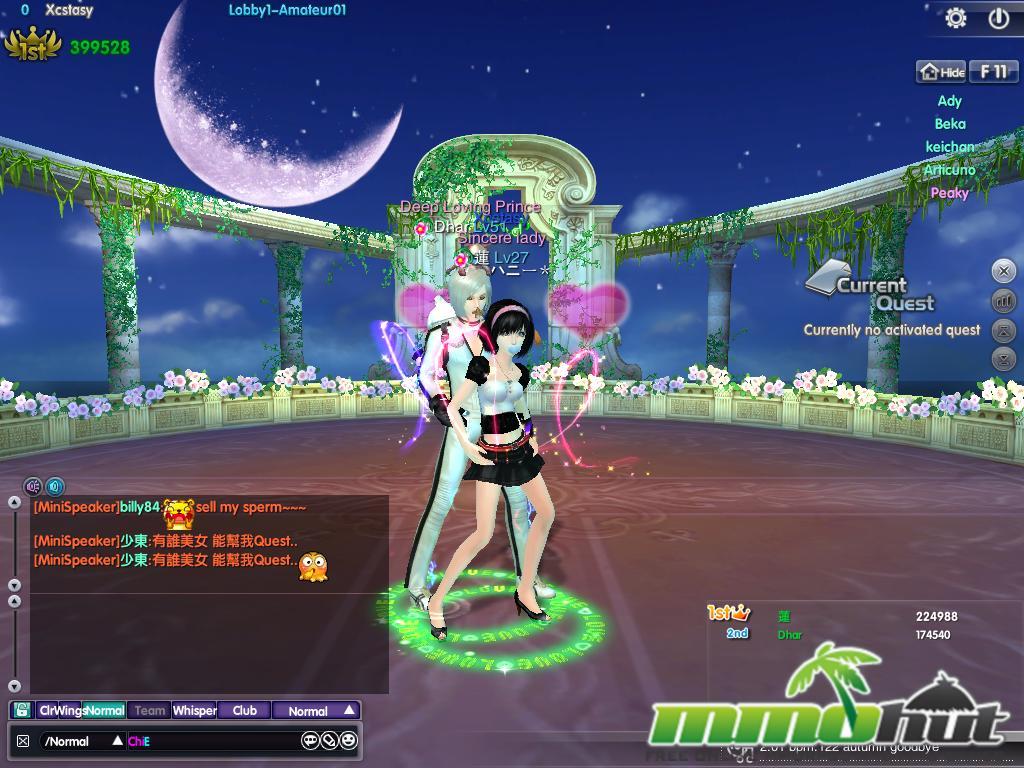 A Few Extra Steps
A dance game can't easily sustain itself with only single-player and multi-player dancing, or even player customization. To that end, Cubizone throws a few extras into the game to keep players coming back. Players can become trainers or students, allowing both players to work together in a mentorship system to earn special rewards and extra experience. Players can also create families and clubs as groups to chat and hang out with, become couples or get married and dance together with special moves, and also take care of and customize their own babies and pets that will join them on the dance floor. Players can even create their own songs and steps, and introduce them to other players in DJ Zone. For players who like sharing their sweet moves, the game also allows you to save movies of your dances.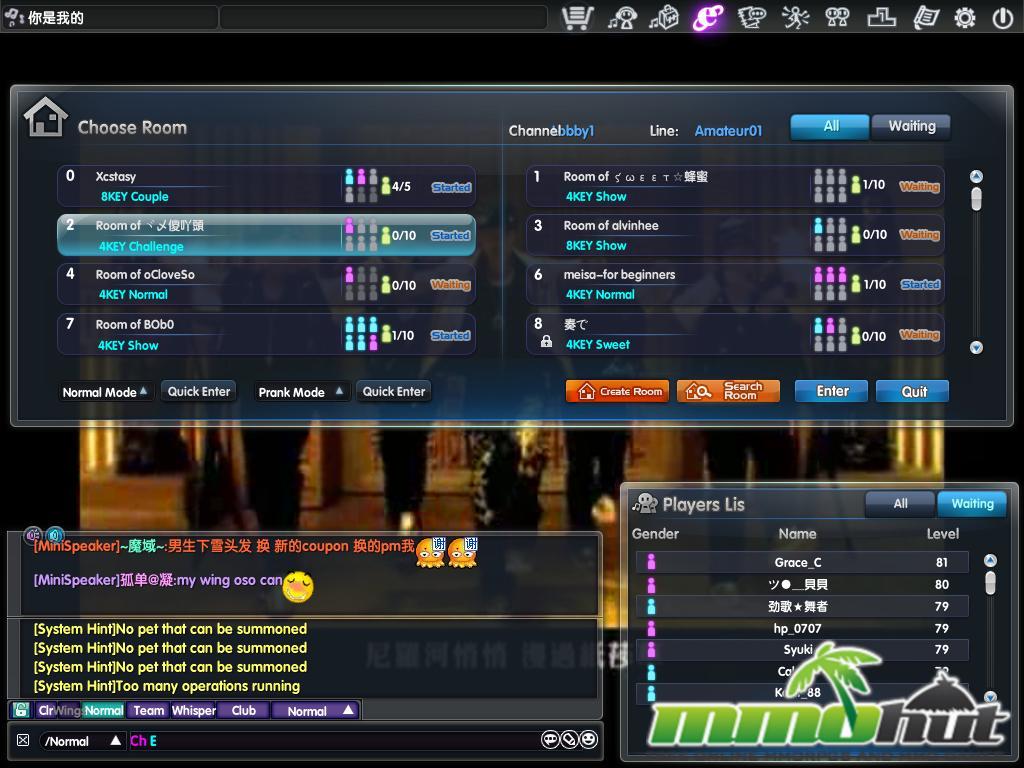 Steps also offers a quest and experience system; however, this system is particularly limited and slow at early levels. In several hours of playing, only two quests popped up, one to complete a dance and one to beat a relatively easy dance score. Experience, too, was slow: the first level went quickly because of the initial quest, but gaining experience afterward was like watching paint dry. Thankfully, that paint involved lots of challenging dancing and plenty of decent music to jam to.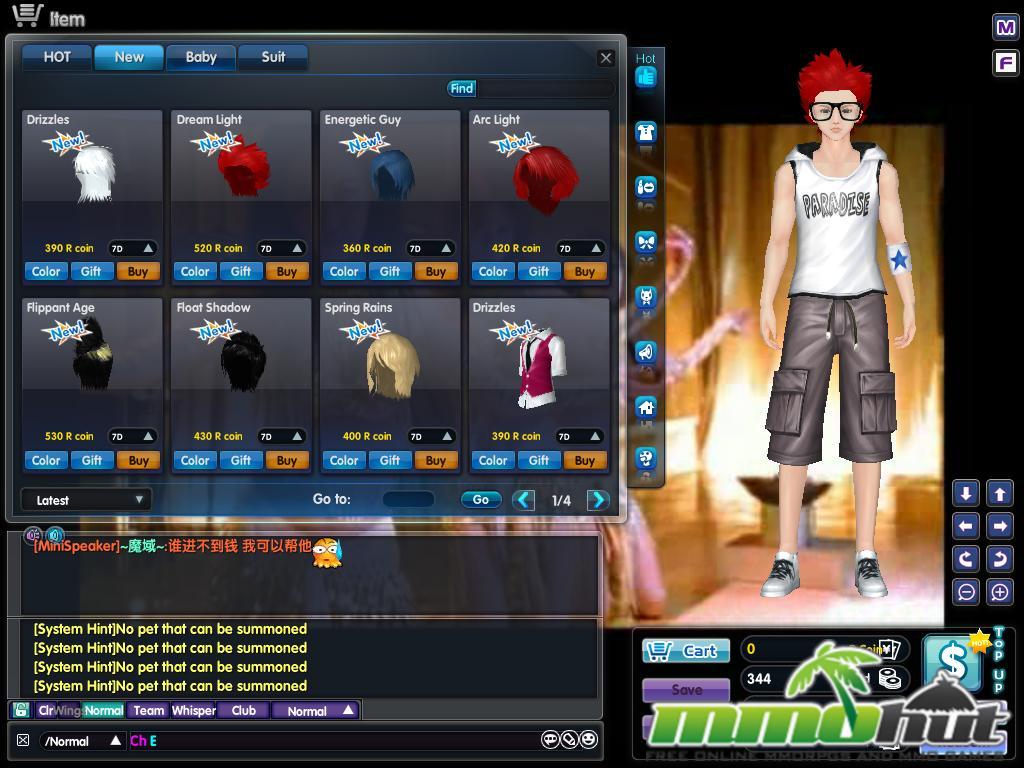 Final Verdict: Good
There isn't too much you can ask out of a dance game other than good dance mechanics, good music, and good graphics to go with, and Steps certainly has all of those features. With better graphics than other dance games currently in the free online gaming market, and dance mechanics that are actually challenging (and can't be surpassed with microtransaction purchases), Steps has a solid foundation. The music, too, is fairly solid: a variation of popular songs across the past two or so decades that even span hip-hop, Asian pop, American pop, country pop, and more (although many are covers of the original song). The only things that feel lacking from the game are proper translations (understandable, since this is a Malaysian game) and more music videos or animations to play in the background screens in rooms and stages. If you're looking for an enjoyable dance challenge, however, Steps may fit your style.
Beta Version 0.3 brings new features and changes to the game based on crucial player feedback from the initial Open Beta Stages.
by MissyS
Insel Games has announced that they have improved their server structure for Guardians of Ember, recently released in Steam's Early Acces...
by MissyS
Today's Smite Patch Note Preview on Twitch revealed the details for update 2.17, Shadows of Olympus.
by MissyS