Holiday update released for Grand Chase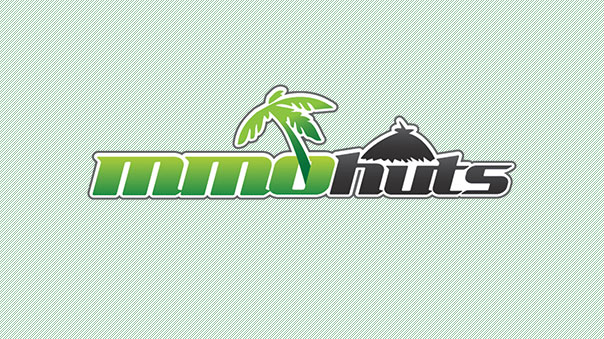 Grand Chase's latest holiday update has arrived, offering a few character revamps plus a new map for the holiday season.
Elesis, Lire, and Arme have each gotten a comprehensive redesign, with new graphics, animations, and adjustments to their classes and skills. Elesis and Lire are currently available, and Arme will become available December 21st. Each character will also get a skill reset.
Until January 4th, special Christmas themed events will also be in place, including a Christmas-themed PvP map and the ability to exchange balls of yarn for stockings stuffed with items.
Grand Chase is published by SG Interactive, which also publishes Pangya, Trickster Online, and Project Blackout.
Grand Chase Gameplay Screenshot

Source:
SG Interactive Rings in a Major Holiday Update for Grand Chase

Significant Character Updates and Special Christmas Events Coming to the Online Brawler

IRVINE, Calif. – Dec. 17, 2010

SG Interactive, a publisher of high-quality online games, today announced a major update for online action brawler Grand Chase. Just in time for the holidays, some of the most popular characters in the game, including Elesis, Lire and Arme, are receiving a comprehensive overhaul. All three characters now feature new graphics, new animations, and adjustments to their skills and job classes. Along with these changes, the update brings the start of a holiday event in Grand Chase, complete with Christmas-themed items and maps, which will be available through Jan. 4, 2011.

"Our players are very loyal to their favorite classic characters," said Chris Lee, SG Interactive's CEO. "We are rewarding this loyalty with updates that will improve how these popular characters look and play in PvP action. At the same time, we know our players like to have choices, and we're about to release the last in a series of new characters. There is definitely a fighter for everyone!"

Arme's revamp will be available starting Dec. 21 while players can access recently-revamped characters Elesis and Lire now. Players should also now find that the classic characters will perform efficiently in PvP battles thanks to their rebalanced skills. A skill reset event has also been specifically added so that players can fine tune their talents for these rebalanced skills.

The holiday event in Grand Chase, which runs through Jan. 4, 2011, lets players relieve their Christmas shopping stress by battling each other on an exclusive Christmas-themed PvP map. For those looking for Christmas goodies, SG Interactive has placed balls of yarn that can be earned through PvP and in dungeons and exchanged for stockings filled with items. There are even special season-themed armor sets available for those who'd like to show off their holiday fighting spirit!

For more information about Grand Chase, please visit: http://grandchase.ntreev.net/.
Next Article
Pre-order access has begun for Star Wars The Old Republic's newest expansion.
by MissyS
Keen Software House is celebrating the 2nd anniversary of Space Engineers, with sales exceeding 1.6 million copies since its release.
by MissyS