Shotgun News 8/16: Guild Wars 2, Lego Minifig, Black Gold, and More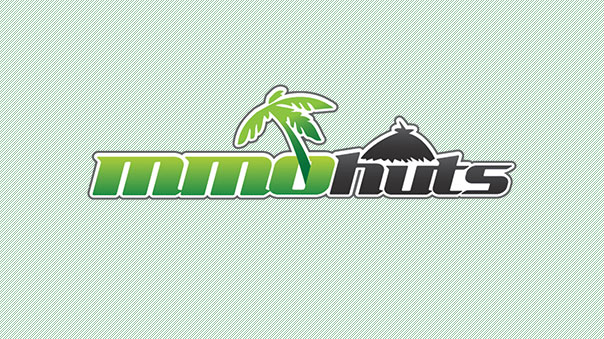 By Shannon Doyle (Leliah), European News Editor
Guild Wars 2 Hosting Trial Weekend
Along with the announcement that declares Guild Wars 2 the fastest selling MMO in history came a little notice of an upcoming trial event. They don't happen often. In fact almost never. But one week from today on August 23rd anyone will be able to give Guild Wars 2 a go. Anyone interested in taking part can register their account beginning today.
Lego Minifig MMO Teasing Begins
The new Lego Minifig MMO from Funcom is now being teased on Funcom's website. Each day until August 29th a new minifig will be revealed. What happens on August 29th? Awesome. At Gamescom next week for the first time ever members of the press will be shown the MMO. So keep an eye out for our reveal.
Black Gold Releases Monetization Model
Snail Games' Black Gold will be free to play. It won't have a cash shop. And it is certainly blazing it's own trail in the MMO industry. "We're focusing on giving our players choices when it comes to their gameplay experiences – they decide what premium items to pay for and whether a play session is worth saving," says Shi Hai, Founder of Snail Games. Yes, you read that correctly, saving. Players will have save files which range from 1-6 hours and can chose to purchase those files to gain access to rare materials and gear. If those files aren't purchased within 24 hours of being saved they are deleted along with the sweet gear.
Grand Theft Auto Online Coming Soon
Always wished you could play GTA with your friends? Well Rockstar has heard your pleas and has announced GTA Online, a 16 player persistent world which will be free with every copy of GTA V. It launches on October 1st.
Nissan Enters eSports Arena
Nissan is sponsoring an eSports team as part of the Your Door To More video contest. League of Legends players Team Curse are the team taking part in a massive social media campaign which encourages gamers to create short videos for a chance to be in a Nissan commercial and will a $1,000 Amazon card. The only thoughts on it here are that the real world is starting to bleed in.
Around PAX Prime of last year, Dirty Bomb caught my eye, as the next potential member of the e-sports scene.
by Proxzor
WonderPlanet announced an interesting collaboration, that will begin on August 16th, 2019.
by Ragachak
when I first played Space Engineers I wondered how amazing this type of technology would be if it were put into use in other settings.
by ApocaRUFF