Heroes of Gaia: Ascension expansion revealed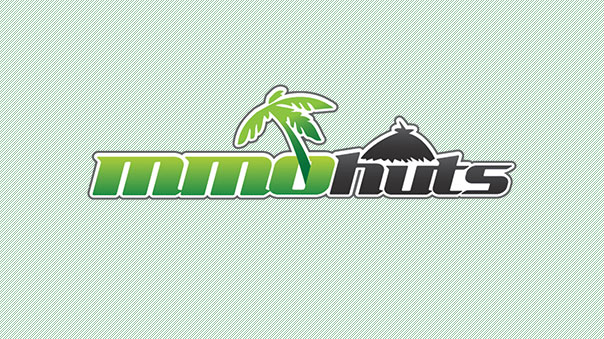 Heroes of Gaia (Snail Games) has announced details on the latest free expansion, set to launch on March 10, 2011.
Called Ascension, the expansion will offer five new fame levels, two new elite-level co-op instances with epic loot drops, and a hire-for-contract mercenary hero system. Players will now be able to set the Command Style of their Castles to Militant (faster troop training), Prolific (increased resource production), or Preventative (reduction of attack effects).
Also coming in the expansion is a Vagabond Camp which players can visit daily, an equipment Sundering and Enchanting system to earn base materials or add gear bonuses, a new building upgrade that allows more troops to be sent into battle, Rebellion Quashing, and a redesigned tutorial and novice gift pack.
Snail Games  also publishes Ministry of War. Aeria Games also recently launched its own version of Heroes of Gaia, featuring the Rise of the Guilds expansion.
Heroes of Gaia Gameplay Screenshot

Source:
Snail Games Announces Next Expansion for MMO Heroes of Gaia

Heroes of Gaia: Ascension to launch on March 10th, 2011

LOS ANGELES, Calif. – February 24, 2011 – SNAIL GAMES USA today announced the next expansion to their popular free to play browser MMO Heroes of Gaia will launch on March 10th, 2011. The expansion, called "Ascension" will add an enormous amount of new content and features to what is already one of the deepest browser MMOs available today.

Heroes of Gaia: Ascension calls upon players to rise up and conquer the immense challenges placed before them and acheive new levels of power that were never before possible. Some of the main features of Heroes of Gaia: Ascension include:

Raised Fame Levels – Five new Fame levels for players to achieve. The Immortal, Doom Messenger, Death Messenger, Lord of Chaos, and Lord of Order.
New Elite-level Co-op Instances – Players can team up and do battle in two new high-level instances. Players must defeat the first level for a chance to gain access to the second, and defeating both will results in epic gear drops.
Mercenary Heroes – Players and Guilds can hire temporary Heroes to fight on their behalf and seige enemy Castles.
New "Command Style" System – Players can choose their own path by selecting a primary focus of development in their Castles. Militant, Prolific, or Preventative will allow them to choose between training troops faster, increased resource production, or reduce the effects of attack respectively.

"This is only the first of two major expansions we have planned for Heroes of Gaia," says Snail Games USA Director of Operations Mark Hill. "We have an extremely dedicated group of players on HoG, and we are proud to offer them these new and exciting ways to experience the game."
In addition, the Heroes of Gaia: Ascension expansion includes:

A Vagabond Camp that players can visit every day to obtain valuable items.
Equipment Sundering and Enchanting, which allows players to split their gear into various base materials, and choose their own gear bonuses.
A new Castle building upgrade which gives players the power to carry more troops into combat with each new level.
Rebellion Quashing system that allows Guilds to put down rebellions against Capitols they own.
Redesigned tutorial and adjustment of Novice Gift pack allowing new players to more easily gain the skills and equipment they need to compete.

Heroes of Gaia is a browser-based, fantasy MMO where players choose from among four warring factions (Human, Undead, Elf, or Orc), build massive castles, recruit devastating armies, embark on epic quests, and engage in amazing PvE, PvP, and GvG battles.  Recently,  Heroes of Gaia has reached over 1 million active players worldwide, 10 Million plays on Kongregate, and Snail Games is continuing to deliver major expansions and content updates. Previous expansions include Babel, Blood Fort, and Rise of the Guilds.
Next Article
Absolute Forece Online Chief Designer, Yazhong Wang, answers popular player questions.
by MissyS
Land of Britain has announced today that the game will be made with the Unreal Engine 4.
by MissyS
Independent developer Fatshark today announced a new competition for Warhammer: End Times - Vermintide in partnership with DRKN and Claimony.
by Mikedot